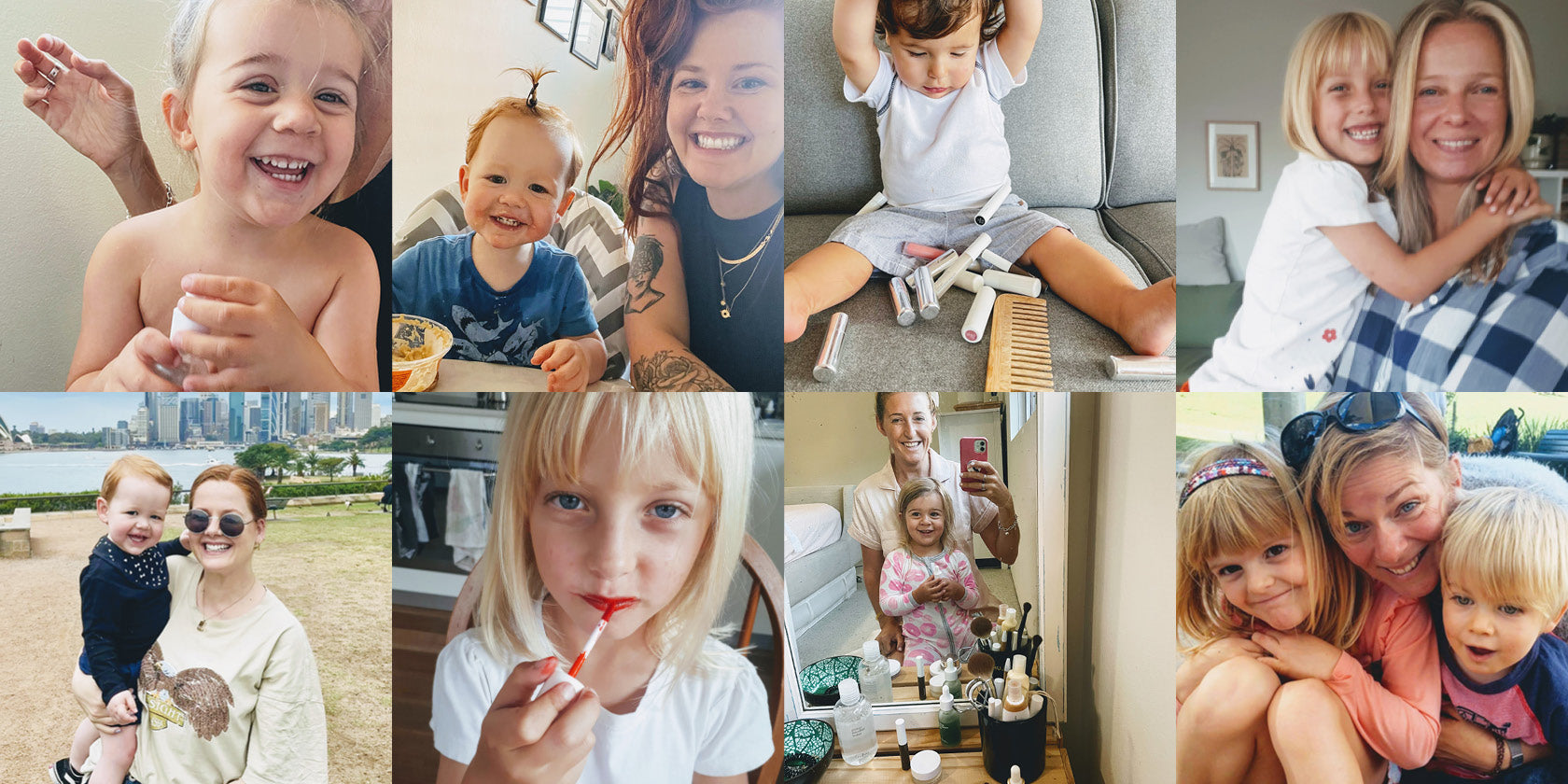 Ere Perez is a team of talented, passionate beauty-lovers and earth-advocates and this Mother's Day, we thought we'd introduce you to some of our EP Mums. They are sharing their beauty secrets and Ere Perez favs that make life easier and more beautiful. Multitasking, natural and time-savvy, we love natural and quick rituals for mums of all ages. Here are some top tips for life-on-the-go... 
I am a fuss-free type of gal, multitaskers are a must for me. My EP go-tos are:
Australian Blue Cypress Face Nectar - I use it as a base to revive dry / tired skin in the morning and give me an instant glow. Hydrates & creates the perfect base for…
Arnica Concealer - I have rosacea and acne-prone skin. I use this to even out my red patches, I wouldn't say I use it all over but it gets a good workout on my skin, I don't use foundation so this is my "foundation".  
Coco Crayon, charm - My new fav ep product and the queen of multitaskers. I add this to my cheeks, lips & eyes for instant colour. 

My 6yo daughter often watches me getting ready in the morning and often asks if she can try it. I love that I can let her try the products (just a little), knowing that they are super safe for her skin.  

- Ruth



Every family will benefit from a jar of SOS Papaya Marmalade in their bathroom cabinet! I use it daily to hydrate my lips, my husband uses it to nourish his beard and I've always used it to help calm any eczema flare ups on my little one. It's such an underrated product!  As my son approaches 2, I'm looking for a multipurpose product I can throw in my bag for date night, and use on the go. I'm obsessed with the Coco Crayons (particular Brave) to quickly add a lip and cheek colour in the car!

I'm forever faithful to Oat Milk Foundation. After a crappy night's sleep, I need a decent coverage, without looking dry and cakey! I just use this sparingly over my blemishes and under my eyes to hide those dark circles. It just makes me look refreshed.

- Liz




Australian Blue Cypress Face Nectar + Quartz Sculpt & Lift Face Stone, for a 5 min mummy time a day. Coco Crayons are super moisturizing creamy multipurpose products! I apply to my cheeks and lips and I'm ready to go. .
Argan Brow Hero, cannot go out without it!

- Katiana
As a working mum who is generally tired in the mornings (I am blessed with a terrible sleeper), I love products which are simple, easy to use and give me an instant radiance! I religiously use the Moringa All-beauty Creme & Australian Blue Cypress Face Nectar as a glowy base, followed by the harmony carrot pot for some colour on the cheeks and vanilla highlighter for a bit of sparkle. Argan Brow Hero is my trusted go-to for quick tidy brows, and I love the new Acai Lip Pencil in Shy to give me quick definition on the lips. My daughter has recently shown an interest in copying me in the mirror, I feel she will also be an EP advocate very soon!!
- Alex