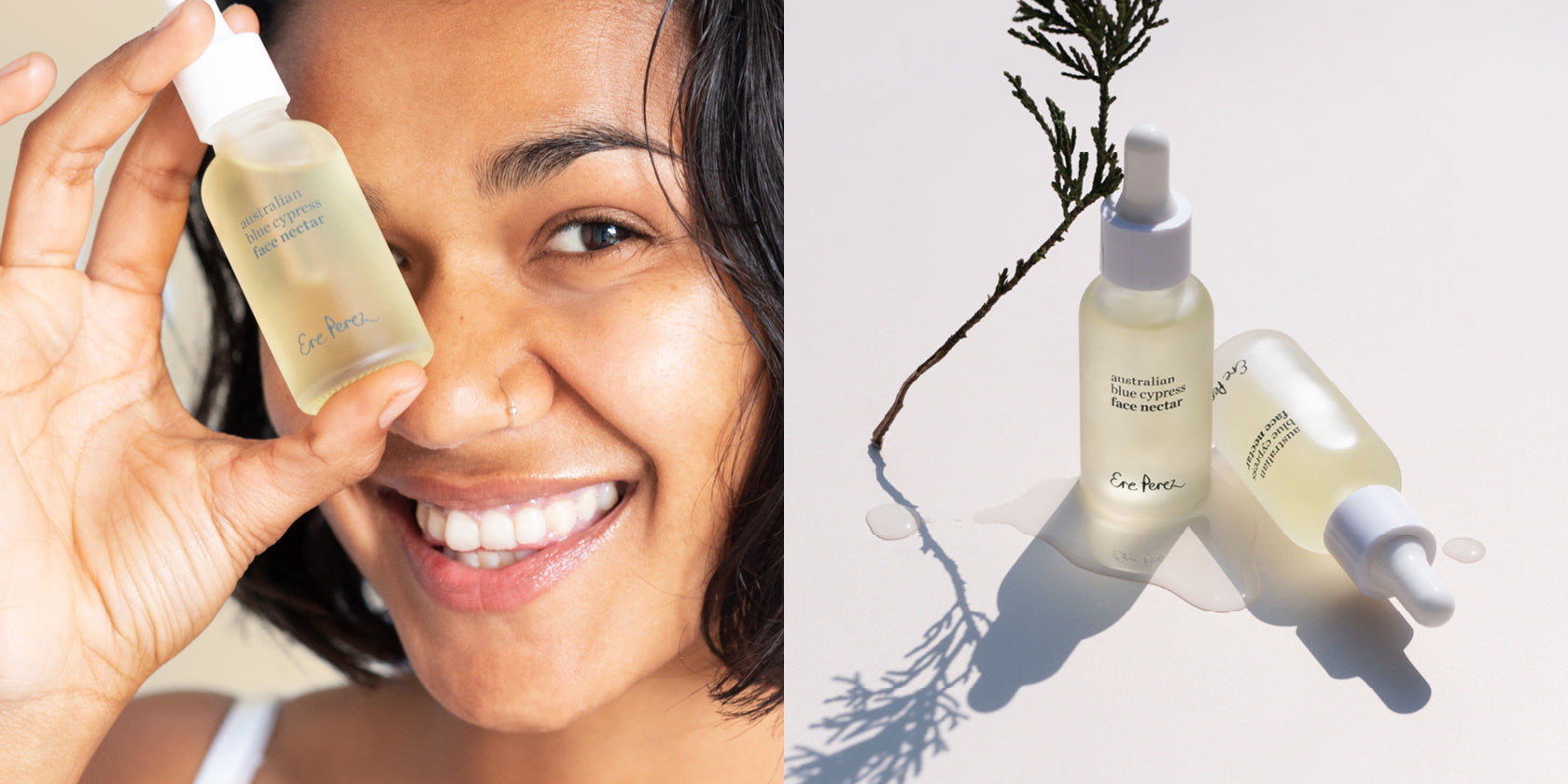 3 reasons to try our australian blue cypress face nectar

Is there anything more soothing, comforting and luxurious than applying a nourishing face oil all over your skin, especially in autumn when your skin is absolutely craving a heavy hit of hydration? We think not. Currently, our newest obsession is our Australian Blue Cypress Face Nectar, which is as incredible as the product name suggests. Here are three reasons why you should try it too.

It's packed with good-for-you ingredients

The Australian Blue Cypress Face Nectar features a myriad of nourishing ingredients. First and foremost, Australian blue cypress is at the heart of the formulation which is calming and has the ability to relax the nerves. In addition, the formula features camellia seed oil which is rich in oleic acid, omegas and vitamins to improve the health of your skin. Psst… did you know that this ingredient also is loaded with antioxidants - the most out of any botanically-derived oil - which can protect your skin in the long run?

It doesn't stop there. In the formula, cedarwood oil provides antiseptic powers, frankincense offers immune-enhancing properties, grapeseed oil is anti-inflammatory, jasmine flower extract is packed full of more antioxidants, jojoba seed oil is great at moisturising the skin, whilst rice bran oil can boost the skin with fatty acids. See, we told you it'd be good for you!





It can be layered

As this product is more of a lightweight face oil, you only need a few drops to cover your entire face. Take the time to perform a self-care routine where you massage the oil into your skin, focusing on your temples. As this product is so airy and silky, you can layer this under a moisturiser if your skin is feeling really dehydrated. And yes, even if you have oily skin, you *can* use a face oil, like this one.


It leaves your skin glowy

If you're looking for a product that can make you look lit-from-within, look no further than our Australian Blue Cypress Face Nectar. After applying the product to your skin, your complexion will look super smooth and glowy. One of our favourite ways to use this product is by mixing a drop of it into our liquid foundation for a really radiant finish that still looks natural.