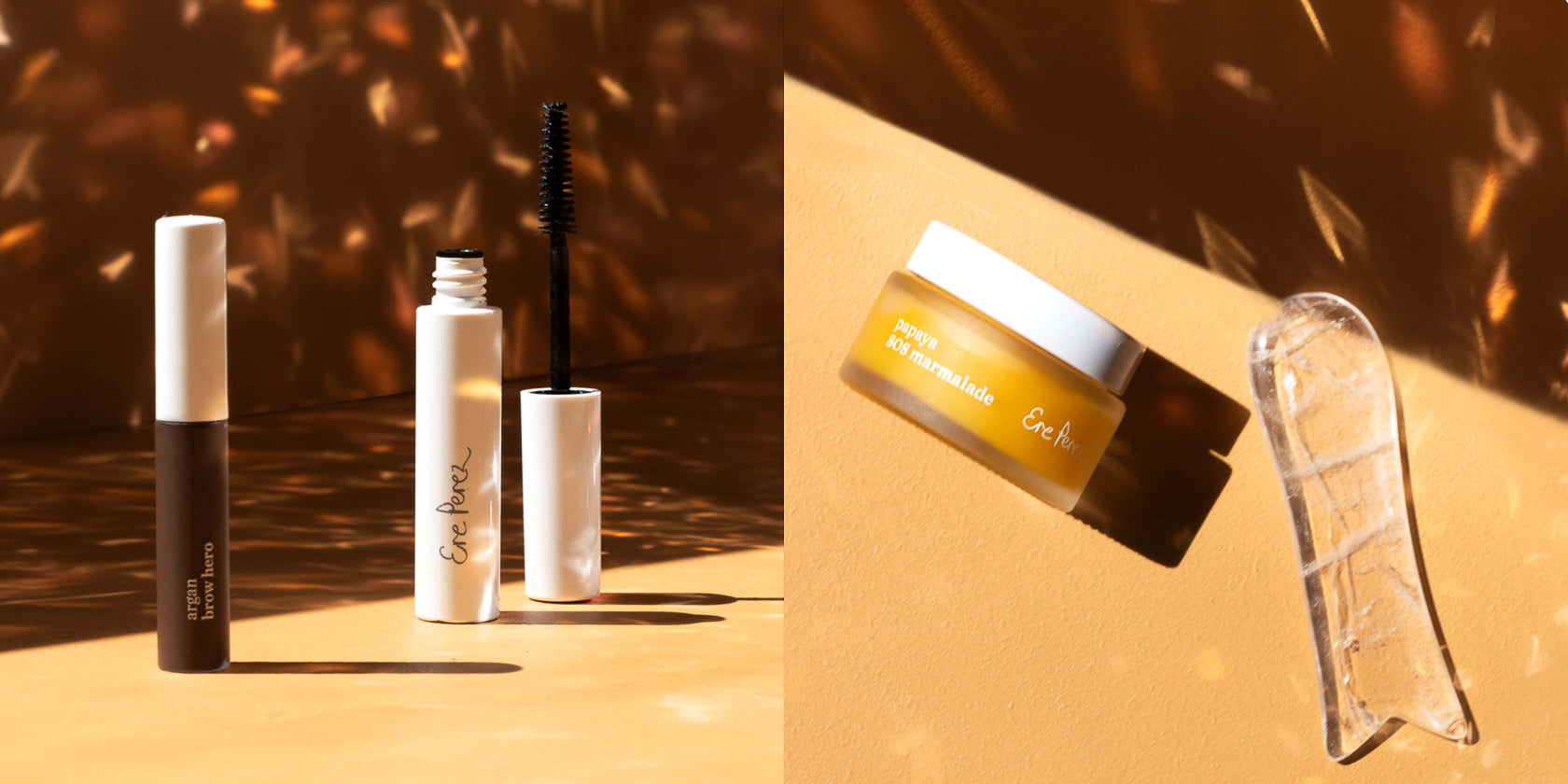 ere perez christmas & holiday gift guide

Be 'that friend' who spoils your friends and family these holidays with highly coveted beauty gifts for under $35
The silly season is fast upon us and after the year we've just had, we imagine you'll be ticking 'attending' on any and every Christmas party invite that comes your way. Luckily, Ere Perez has you covered with premium, all-natural beauty and skincare products at stocking-stuffer prices so you can shower your friends and family in gifts they will love.




Natural skincare gifts under $35

Tick all the boxes with vegan, cruelty-free skincare derived from natural ingredients. Our 100% alcohol and fragrance-free ginkgo micellar water cleanser is perfect for gently removing makeup and cleansing skin with aloe vera and antioxidant-rich ginkgo biloba. Or surprise them with a burst of hydration with our incredibly refreshing herbal face tonic -  a potent herbal blend of green tea, witch hazel, citrus, geranium, aloe vera, rosemary and hyaluronic acid. For skincare addicts with a soft spot for gemstones, you can't go past the quartz sculpt and lift face stone. Based on the Chinese technique of Gua Sha, this authentic clear quartz face massage tool stimulates lymphatic drainage and kickstarts micro-circulation to give you an at-home face lift! It is also a stunning addition to your bathroom shelfie.

Eye and brow beauty gifts for under $35

Give the gift of gorgeous eyes, with our range of award winning all-natural eye products designed to enhance your natural assets. Embrace low-fuss summer makeup with our aloe gel lash and brow mascara - a beautiful clear formulation designed to lengthen lashes and hold brows in place through the long days and longer nights! Better still, pair it with our almond brow pencil in the shade perfect (it's literally perfect for everyone!) or our nourishing, easy-application jojoba eye pencil to softly define while nourishing delicate eye skin.

Lip gifts for under $35

Treat your friends to luxe lips with our range of nourishing lip colours, bars and glosses. Our healing and protecting wild pansy tinted lipbar is a fan-favourite available in six stunning natural shades. Or opt for our velvety cacao lip colour - a nourishing buttery vegan formula that delivers the perfect amount of colour and hydration to last you all day long. Who can go past a shot of syrupy vegan lip gloss with our much-loved mango lip honey? This 5-star gloss is all slick, no stick and will be sure to have your friends raving about it.

Beauty tools for under $35

Beauty tools are the gift that keep on giving - our set of high-quality vegan, biodegradable brushes are standouts in the cruelty-free space. Give twice the gift with our eco vegan lip & conceal brush - a double sided brush perfect for under eye concealer application and the smaller brush perfect for reaching corners and creating angles. Our eco vegan kabuki brush pairs perfectly with our best-selling oat milk foundation, for a flawless application and our eco vegan all beauty brush is a 5-star all-rounder for any cream or powder product. Make your eyes pop with our eco vegan line and blend brush - perfect for eyes and brows and add depth with our eco vegan smudge and shade brush. No beauty bag is complete without a spectacular eyelash curler - our pinch and pain free take on the beauty classic or a razor sharp biodegradable and recyclable eco sharpener!




DUOS for $60!

cheeks + colour duo
Powder blush + natural stain. All you need in natural colour. Long-lasting and multitasking.

tint + tame duo
Your lashes and brows are covered! Condition + lengthen lashes and tame and tint brows. All in one kit for all faces.

blend + brush duo
For a seamless natural complexion. Get your hands on our antioxidant rich natural foundation and the best paired brush for seamless application

melt + massage duo
Self-care essentials for beauty at home!




Gift sets under $120

Give skincare or makeup sets these holidays to help refresh beauty bags! Nothing better than clean fresh skin for summer.




Gift cards

Not sure what to choose? Save the guesswork and let them browse with a gift card 😊