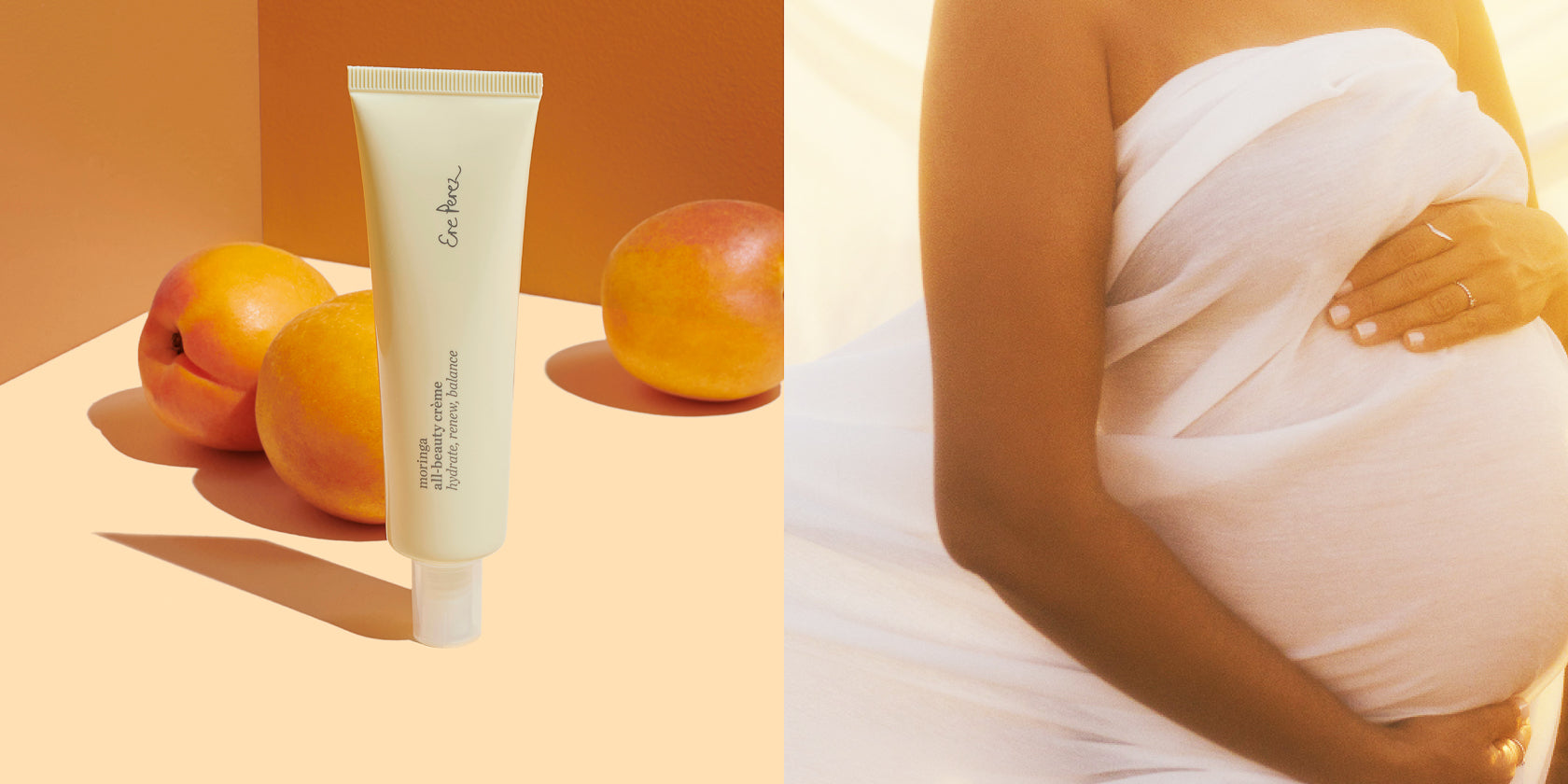 why natural skincare and makeup is better during pregnancy 

Founded by Ere Perez, who is herself a mother of three, we know how important safe skincare and makeup products are to new mums, and mums to be. Often, one of your first concerns as a mum is the anxiety and stress that comes with switching up your routines for your growing baby.  


Concerns around skincare are so important as skincare and topical treatments can be absorbed into your body and can have an impact on your baby. There are many common ingredients in skincare such as parabens that have been found in well research scientific studies to have effects on children.


These days, many women decide to do a detox of their beauty bags and self-care routines and really investigate the personal care products they are using. It's important to limit exposure to unwanted chemical ingredients during this time. This is often when women first discover natural beauty, and begin a journey into nourishing formulas and plant-based ingredients that really look after their skin without unwanted ingredients and toxins. 

As a natural beauty brand since 2002, Ere Perez has been a natural alternative for many women during this new phase of life. We are a family brand with many mums in our team and we love bringing you natural and clean beauty products. 

Our favourite natural products are: 


for eyes:  
aloe gel lash & brow mascara 
for lips:  
wild pansy tinted lipbar 
for cheeks: 
tapioca cheek colour 
for delicate skin: 
cranberry lip & eye butter 
for mum & bub: 
papaya sos marmalade 
As always, seek medical advice from a professional before embarking on any changes to your daily routines during pregnancy, including changes to your personal care products.