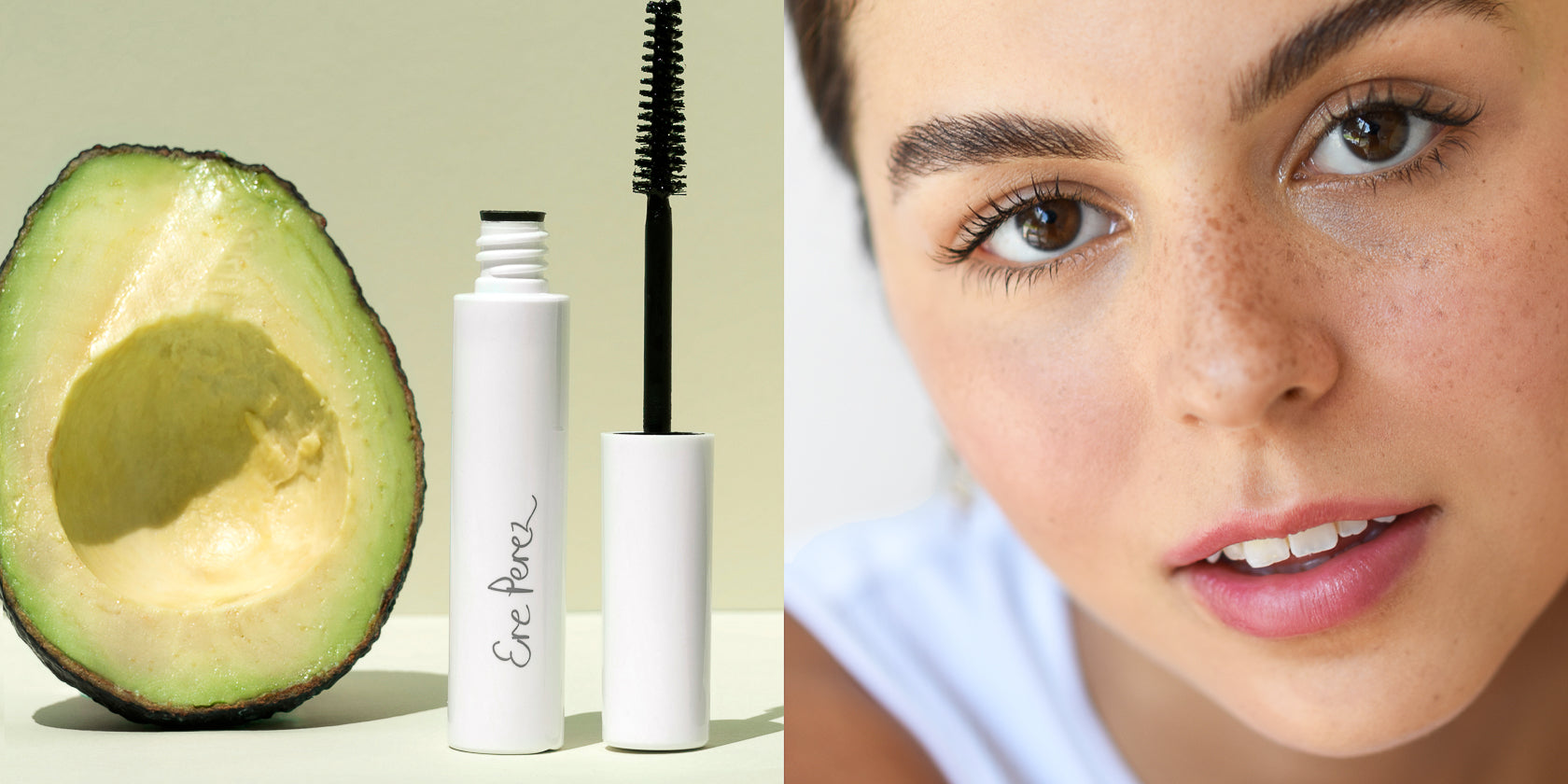 Mascara has the ability to dress up any look, whether it's full face glam or beachside bare skin. But not all mascaras are the same.

When choosing the right mascara, we consider our environment, our lifestyles and 3 variable factors:

1. Lengthening or volumizing brush
2. Waterproof or "washable" formula
3. Clean or "non-natural" ingredients

Since the cosmetics market is largely unregulated, many nasty chemicals find their way into makeup and many people don't consider the third factor before brushing through our lashes.

Did you know, Ere Perez created one of the first vegan waterproof mascaras? ​​​​​​​​​​​With greater pay-off than any other natural mascara, the waterless Avocado Waterproof Mascara is a winner for smudge-proof, sweat-proof, tear-proof and waterproof lashes since 2005!​​​​​​​​




It's nourishing avocado and mamey oils helps regenerate and stimulate lash growth and give lashes a glossy sheen, without nasty chemicals. Plus it's formulated without water, reducing our H20 footprint!

The Environmental Protection Authority is seeking to change the Cosmetics Products Group Standards of manufacturers, which contain rules around ingredients and labelling. In recent news, the EPA proposes that New Zealand phase out "forever chemicals" like perfluoroalkyl and polyfluoroalkyl substances (PFAS).

PFAS are found in food packaging, non-stick pans and frighteningly, around 50% of cosmetics, like waterproof mascara, to increase product durability. They are extremely hard to degrade and are linked with human health issues.

The changes proposal by the EPA to align New Zealand's lists of banned ingredients in cosmetics with the requirements of the European Union will have significant benefits for the health of people who wear cosmetics and wider environmental benefits.

All of our skincare and makeup products are free from PFAS, paraben, phthalates, and over 800 more toxic ingredients, giving you the confidence to get up close and personal with our clean formulas.

See it in action!