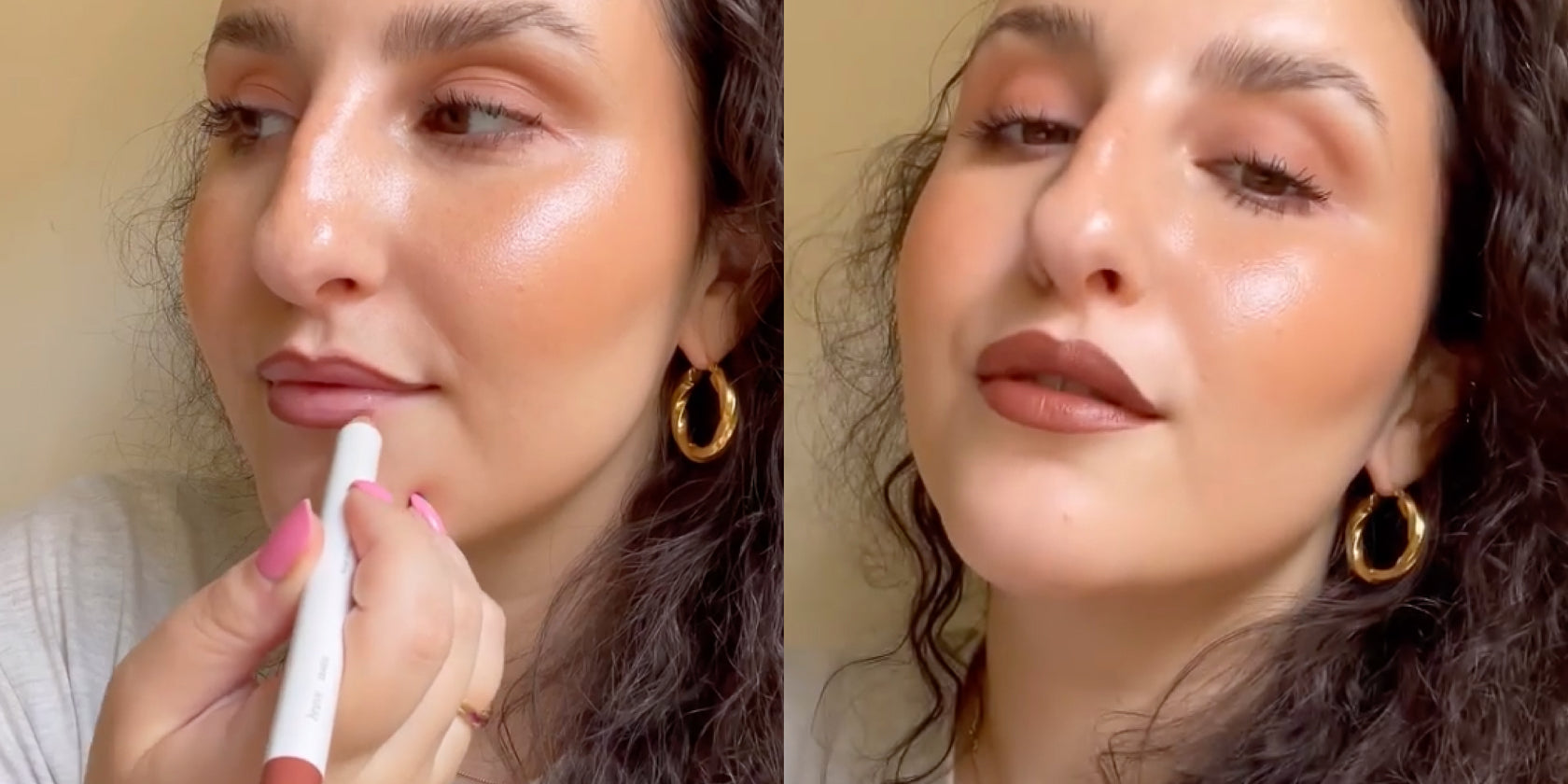 makeup artist clary riven tries our coco crayons!

When I found out that Ere Perez were coming out with a colour crayon, I genuinely squealed. I love this brand, and as a Latinx gal it made me extremely excited to see the fun colours they came out with (especially all the reds). These bad boys are plastic free, and very hydrating, so you can use them on your lips and cheeks!

But how do we begin to choose a colour?
The Coco Crayon colour range consists of 6 gorgeous and pretty universal shades.


Grace - A dusty rose
Charm - A bright peachy coral
Brave - A chocolaty brown
Wild - A spicy warm brick red 
Heart - Your true bright red
Rebel - A smokey plummy red

Here's part 1 of when I swatched them all:


The best part about these crayons is how versatile they are.

What is the best way to apply them?
Of course, I'm big on 'whatever makes you happy' when it comes to makeup. But the way I like to apply them is as follows.

For a full bright looking lip:
1. First line them as you would with a lip liner. I like to lean on my chin with my pinky to ensure the shakes don't take over and I can be as precise as possible.
2. Colour in the middle of the lip

For a soft dainty blurred looking lip:
1. Scribble some of the chosen colour on the centre of the lip
2. With your finger or a dome eyeshadow or concealer brush, buff the colour to the rest of the lip. It will give you a less saturated velvety stain-like look

For the cheeks:
1. Less is more! With very gentle pressure draw one or two x's onto your cheekbone
2. And with a slightly dense, slightly fluffy cheek brush, buff it out onto the rest of the cheek. You can use your fingers also if you prefer those as tools.
3. Repeat if you want more colour!


Here's part 2, if you'd like to see the full shade range:


To spill some tea, I used to be scared of red lips. A lot of the time when we put on a shade we love seeing on someone else, we see ourselves in it, panic and immediately take it off. My tip for you is- put it on when you're comfy at home and just keep checking yourself out. No pressure. You'll get used to the look on yourself and love it.
I will definitely be reaching these gorgeous crayons all the time. Great launch, Ere.
Thank you Clary Riven,
@claryriven.artistry