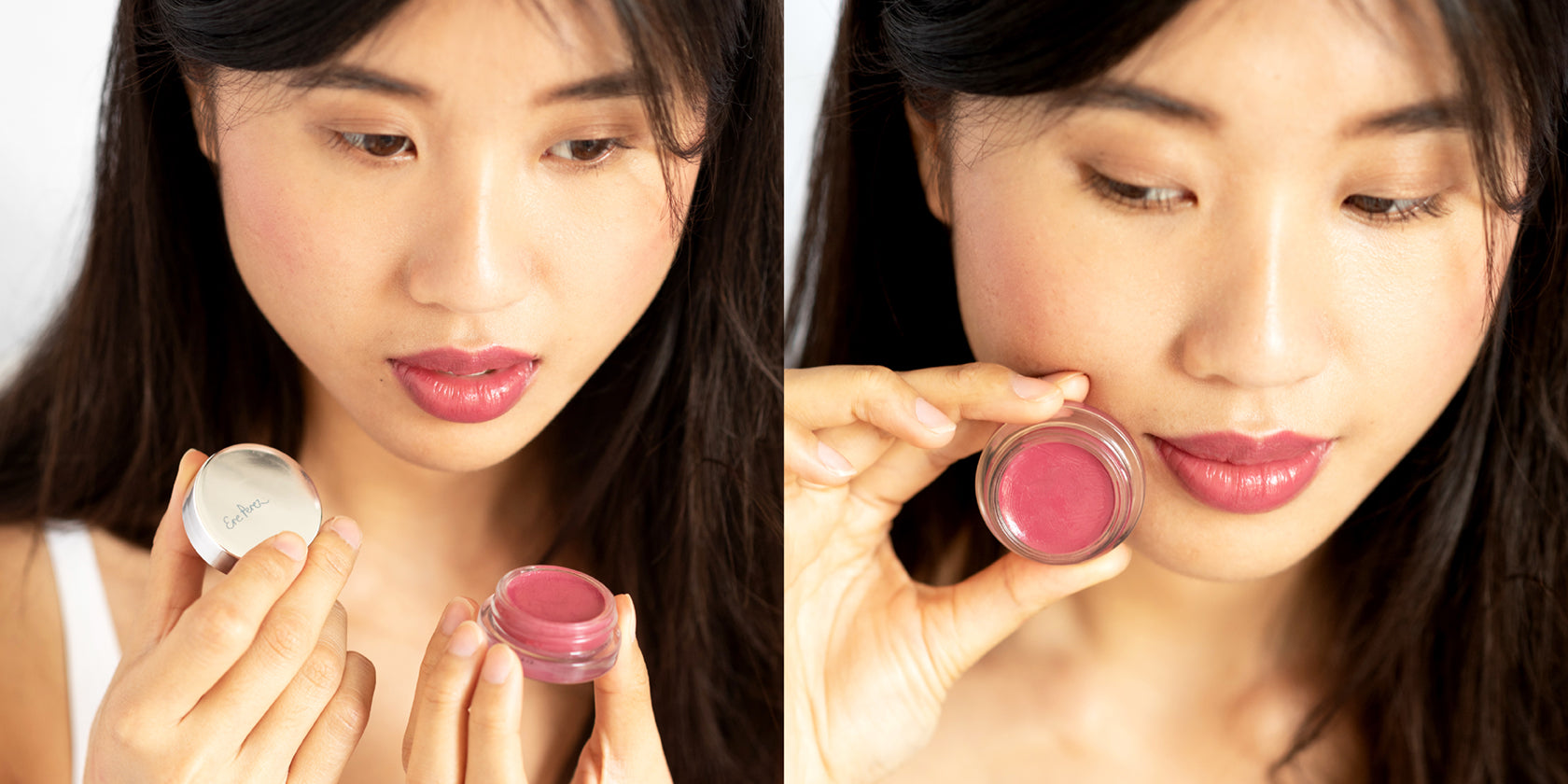 Beauty at home is different from beauty in the world. We are dressing up less, relying on comfy clothing and mostly not wearing our usual routine of jewellery, heels or eyeshadows. More than ever, we need to do what is easy and what makes us feel nourished. And the same goes for our skin. There's a balance between giving up all our beauty rituals, and finding what works in a time of quarantine. What are you using to pamper your skin? Continuing with your daily routines, especially beauty ones that make you feel like you, are vital at times like these.
For a daily look that is nourishing, and gives you a little 'pep' during this tricky time, we have three essentials for helping you feel beautiful at home:
Skin can dry out at home with screen-time, less fresh air, heaters or air-conditioners. Plus, some days we just don't feel like preening in-front of a mirror. This daily moisturiser is super hydrating and glides on like a dream. With moringa, apricot & prickly pear to nourish, your skin will love this daily ritual.
◦ 

Apply morning and night, after a shower, before bed, when you wake up to greet the day.
If you want to smooth out your complexion, or get ready for a meeting online – this is the ultimate powder! Breathable and also works over redness or to absorb oil & control shine.  
◦ 

Apply to hydrated skin with our eco vegan kabuki brush. Blend in!
Who's still wearing lip colour? Me! Why? Because the world can feel a little drab right now, and colour makes me feel better! These little pots of goodness are hydrating, vibrant and promote healthy lips. A little bit of the fun at home lifts the spirits!
◦ 

Multitasking balms for lips and cheeks! Use as a lip balm, as rouge on the cheeks, and even a dab on the eyelids to bring out your eyes.