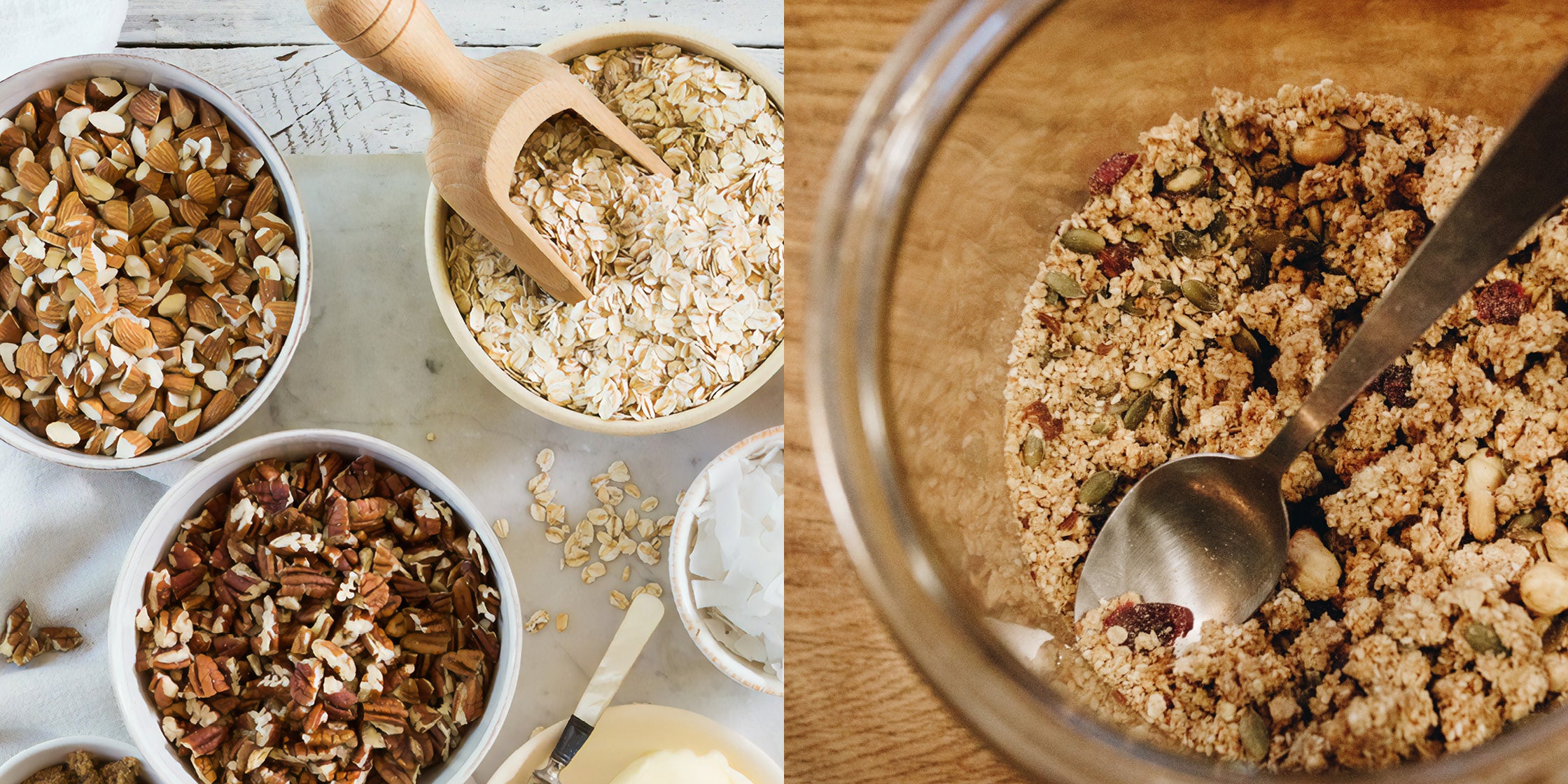 For a healthy breakfast or afternoon snack, this simple granola recipe is nutritional and yummy. Oats are rich in antioxidants, protein, iron and fibre - all of which contribute to glowing skin.
INGREDIENTS
◦ 
1/2 cup chopped walnuts
◦ 
1/2 cup chopped almonds
◦ 
1/2 cup pure maple syrup
◦ 
1/4 cup melted coconut oil
◦ 
1/2 tablespoon vanilla extract
◦ 
1 teaspoon ground cinnamon
◦ 
EXTRAS: add your favourites, like pepitas, hazelnuts, sultanas, cranberries, apricots
INSTRUCTIONS
1. Preheat oven to 150 C.
2. Combine the oats, walnuts, almonds in a bowl and stir to combine.
3. In a separate bowl, mix maple syrup, coconut oil, vanilla and cinnamon.
4. Pour this mixture over the dry ingredients. Stir well to combine.
5. Line a cooking tray with baking paper and spread the granola mixture evenly.stir. Re-spread the granola and put back in the oven.
6. Remove the granola from the oven and let cool completely before storing in a re-used jar.
7. Serve with dried fruit, fresh fruit & coconut yoghurt, or eat by the handful for a tasty snack!