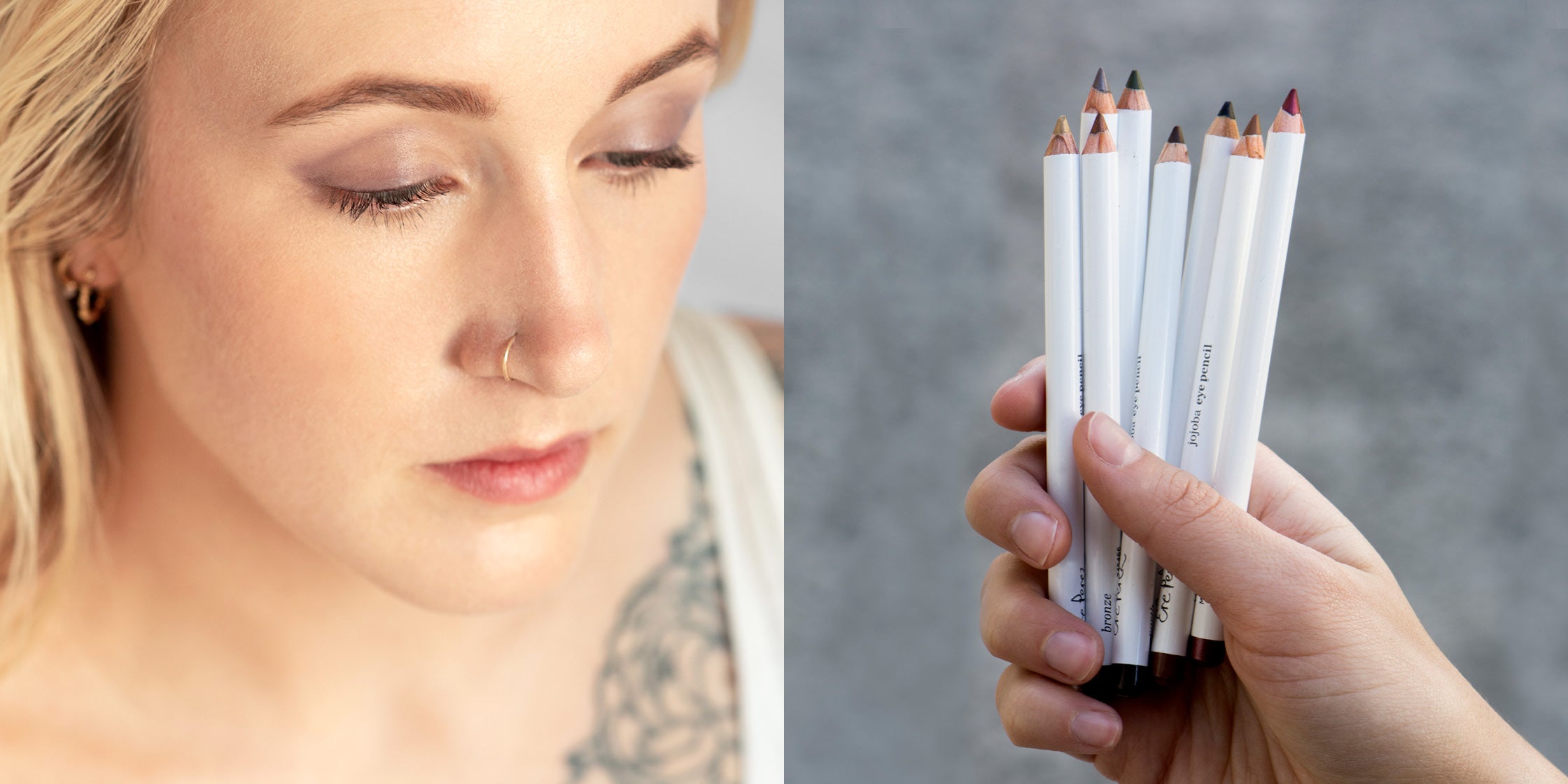 why your eyes love natural
Eye health is important and natural makeup is the best approach. Our skin is sensitive to toxins and additives, and so are our eyes. Eyes are often put under stress with products that are chemical-heavy. Have you noticed your own eyes stinging after applying mascara? Or ending up red and blotchy when you put makeup on? Have you seen your friend's eyes looking itchy and red when you're all dressed up for a special event?
The side effects of eye makeup mean blinking away sore, dry eyes on a daily basis. Guess what – it doesn't have to be this way!  The answer is natural. Cosmetics with clean and natural formulas significantly lower our general exposure to unnecessary chemicals, and the results speak for themselves: eyes are less red, less itchy, brighter and happier.
Our eye products feature nourishing oils like avocado, almond, chamomile and jojoba. Jojoba oil has anti-inflammatory properties to calm and sooth skin. It also contains vitamin A & E to repair skin and is the star ingredient in our jojoba eye pencils. In 10 gorgeous colours, these pencils define eyes with expert lines and double as eyeshadows. 

Explore gorgeous crystal & earthy tones and say goodbye to red eyes!  
black – true black  
earth – dark brown  
clay – deep caramel  
bronze – bronzed brown  
copper – red copper  
gold – soft gold  
stone – slate grey 
forest- deep forest green 
agate – dark amathyst 
opal – midnight blue