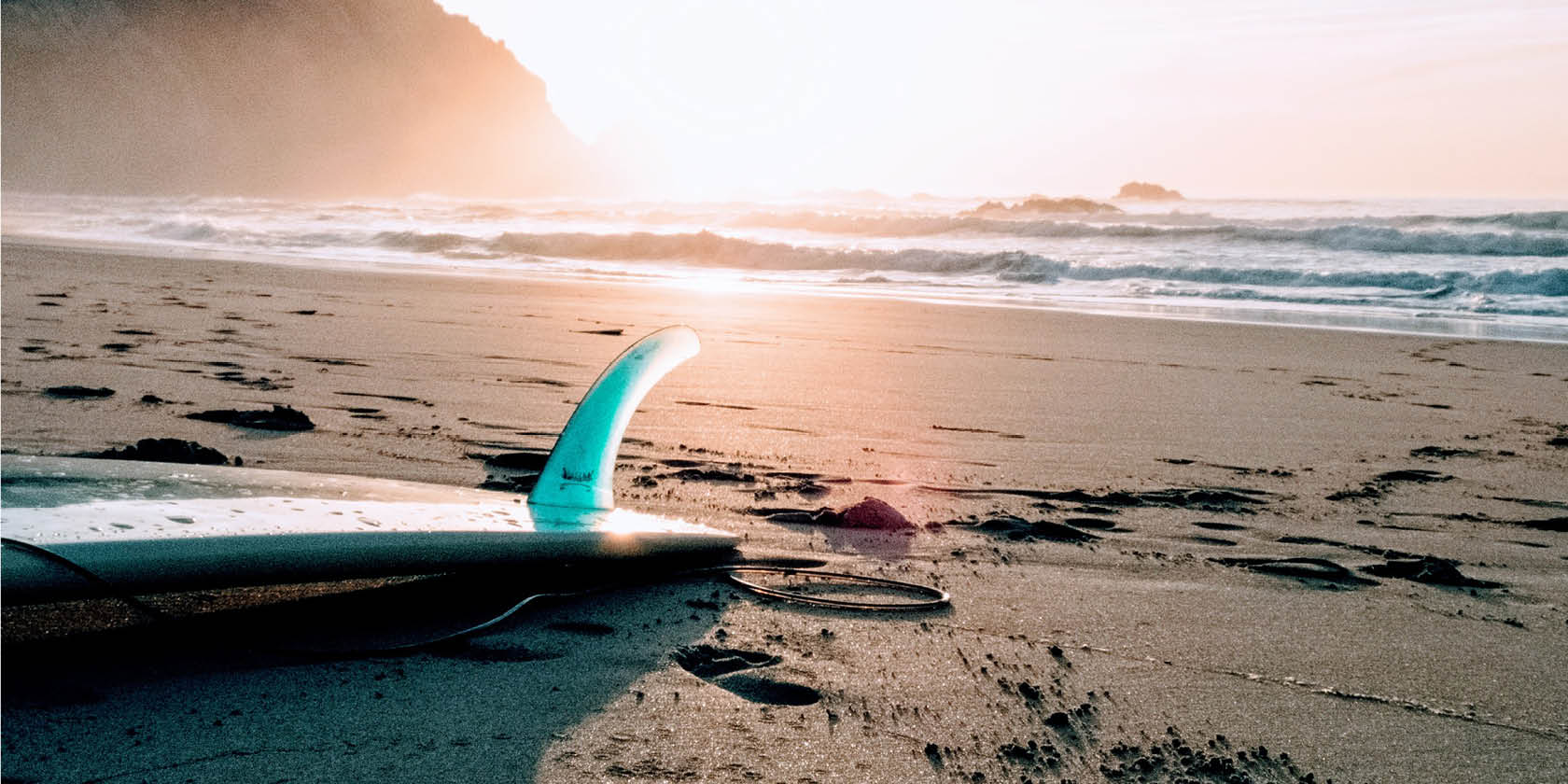 Gee Cormack is an inspiring woman! She reached the highest level of sport as a snowboarder, training and travelling with the Australian Snowboarding Olympic Development team. She now runs a women's-only surf academy on Sydney's northern beaches. Gee answers our questions about how the ocean can empower us in our daily lives and in our quest for greater wellbeing.  
How important is connecting to nature in your daily life?  
For me as a surf coach - Mother Nature is what determines what we achieve in our day. Each day brings new changes with the movements of the ocean and its incredible ability to create vastly different environments to challenge us physically and mentally. Depending on the conditions of the day we are able to customise our work to achieve our goals. 
You spent many years as a snowboarder and then made the switch to surfing. Can you share some things you learned from the mountains and the ocean?  
The ocean is an incredibly powerful space where you are able to gain physical and mental strength and clarity. It allows you to create physical fitness and strength as you are having to move your body through a huge energetic body of water with low impact and rhythmical breathing. When you are in rhythm with your breath - you are able to push your body's abilities to perform and you become much more clear-headed when doing so. If you learn the skills of reading the ocean and the patterns of the waves, you are able to submerge yourself in its elements and come out feeling in rhythm with yourself and empowered in your life. There are not many places where you are able to really connect with nature and yourself and feel healthy and free. 
We love how you coach women to be more capable in the ocean – and to have fun doing it! Can you tell us a little bit about how surfing empowers women and increases their confidence?  
In Chix Surf School we use surfing as the distraction to empower women in their day to day lives. In the ocean there is no room for hesitation, self-doubt and intimidation. It is powerful and beautiful, but can change and become scary and unpredictable in a split second! It is not a space that can be controlled, but if we learn to read the elements and understand the patterns of its movements, then we are able to find our rhythm in the water and become connected with nature.  
So frequently women detach themselves from their capabilities and they forget about taking risks and challenging their own understandings of themselves. Surfing does all that and more. It releases your natural endorphins through the physical aspects of surfing and the breathing patterns we have to control and focus on - but it also creates incredible emotional releases through having such extreme emotions side-by-side working together. Fear and pure happiness are so powerful and to be in an environment that triggers these 2 incredible emotions is so empowering. That's what surfing does and that is what we are here to provide. 
What are your top tips for anyone wanting to try something new that feels outside their comfort zone?  
Try and understand what is really required for what you are wanting to do. See how much you are able to dedicate to the progression of the hobby you are trying to pick up. Enjoy the steps it takes to get there, because there is so much joy in the process of learning something new and most of all - be proud of yourself every single time for what you are doing! It is hard to try something new and especially if it is something that triggers fear and self-doubt. 

 
Lastly, how do you protect your skin with so much exposure to the sun and salt?!  
In the water I use an amazing product called SURF MUD which is so good as it is plant based and for someone like myself who has very sensitive skin it is gentle and protects me.
We are sending Gee a skincare package of our nourishing papaya sos marmalade & australian blue cypress face nectar to keep her skin healthy and glowing, in and out of the waves!  
Learn more about women's surfing at Chix Surf & check out the smiling faces on their socials!