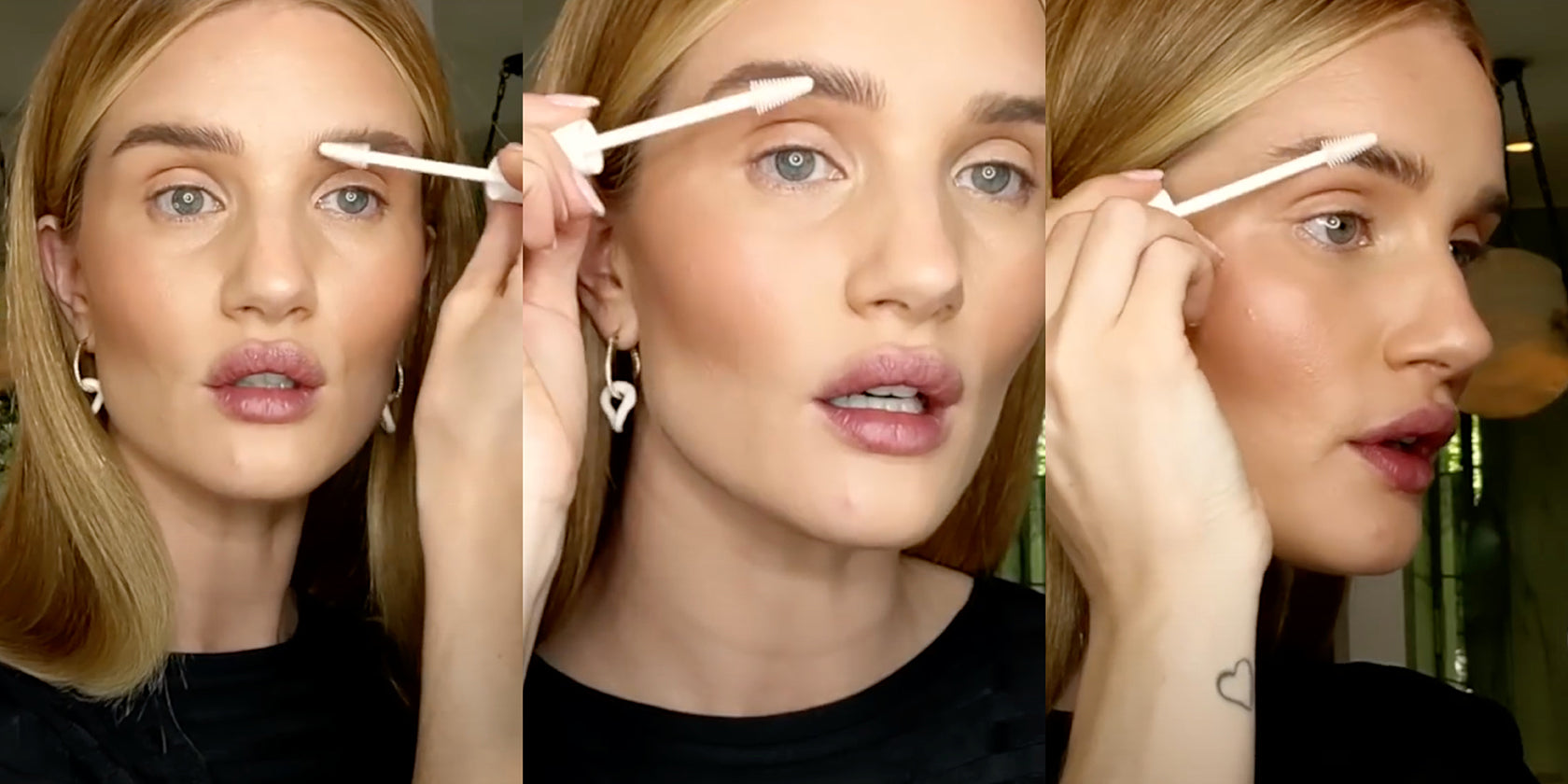 ere perez brow gel is rosie huntington-whiteley approved
Model, actress and beauty lover, Rosie Huntington-Whiteley, took to her YouTube channel to share her Clean Beauty Picks, including the Ere Perez aloe gel lash & brow mascara in the line-up!
The top-selling aloe gel lash & brown mascara is part of her clean beauty routine, to hold her eyebrow hairs in place all day: "I love the way it brushes through the eyebrow and gives a feathered look."
Over a year ago, Rosie began reading product ingredients and researching what goes on her skin and shares her reasons for changing up her makeup bag to clean beauty products with non-toxic ingredients. "Everyone is talking about 'clean beauty'", Rosie explains, "it's not going anywhere." "When my son was born it was important to me to find products that were as non-toxic as possible."
The former Victoria Secret Angel first discovered the product through our USA friends at Credo Beauty. "I want to choose things that are safe for me, that are non-toxic for the family and products that I know are going to work."
You can use the Ere Perez aloe lash & brow gel mascara to elongate your lashes or simply groom your brows in place, without any colour. Aloe vera is vitamin-rich to nourish and condition hairs, and helps promote growth.
Rosie loves to share her favourite beauty products over on her YouTube channel and her 11.6m Instagram followers. If it's good enough for RHW, then it's sure as good enough for us.
source: https://www.youtube.com/watch?v=VfsKra5UhD4&t=970s
@rosiehw