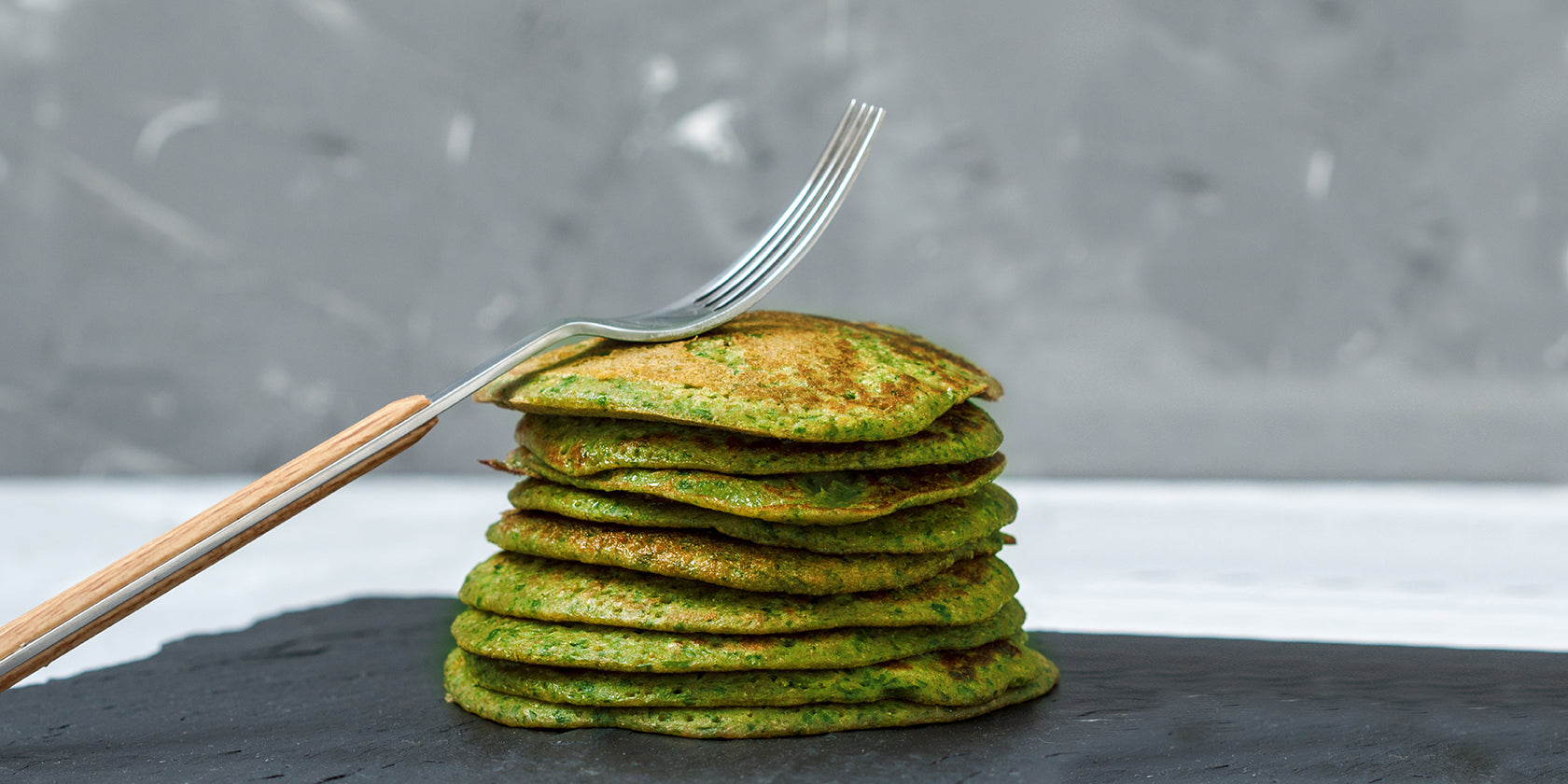 flourless green goodness pancakes
These green pancakes are my absolute go-to. They're so easy to make using mostly staples that you're likely to have on hand already. They also require minimal washing up (an absolute bonus since my toddler can't wash up yet!) and no fancy equipment apart from a blender. They are perfect for lazy mornings, weekends – and to give fussy eaters a good dose of greens.
I thought I was blessed to be a parent who had escaped a fussy-eating toddler. We introduced our daughter to greens from the get-go, she guzzled down broccoli like it was going out of fashion. Then one day she suddenly decided she wouldn't eat anything green. Sound familiar?! Enter: creative ways to get greens into her diet and easy recipes that are achievable for even the most novice of cooks!
4 simple ingredients:
◦ 6 tablespoons of aquafaba (the liquid from a can of chickpeas & the ◦ perfect vegan egg replacement!)
◦ 1 x banana (they are much sweeter when ripe)
◦ ¾ cup oats
◦ handful of baby spinach

◦ coconut oil for cooking
◦ optional extras: handful of blueberries, LSA
Method:
1. Simply blast all the ingredients together in a NutriBullet or blender until smooth.
2. Heat the coconut oil in a non-stick frying pan. Pour the mixture into small circles.
3. Once bubbles begin to appear, flip over for another minute or so. Enjoy!
Tip: You can vary the consistency depending on how you like your pancakes. If you want to stack them, then the thicker the better (so add more oats) but don't make them overly thick otherwise they will taste too dry. If you like a runnier consistency, just add a dash of oat milk.
Happy pancakes!