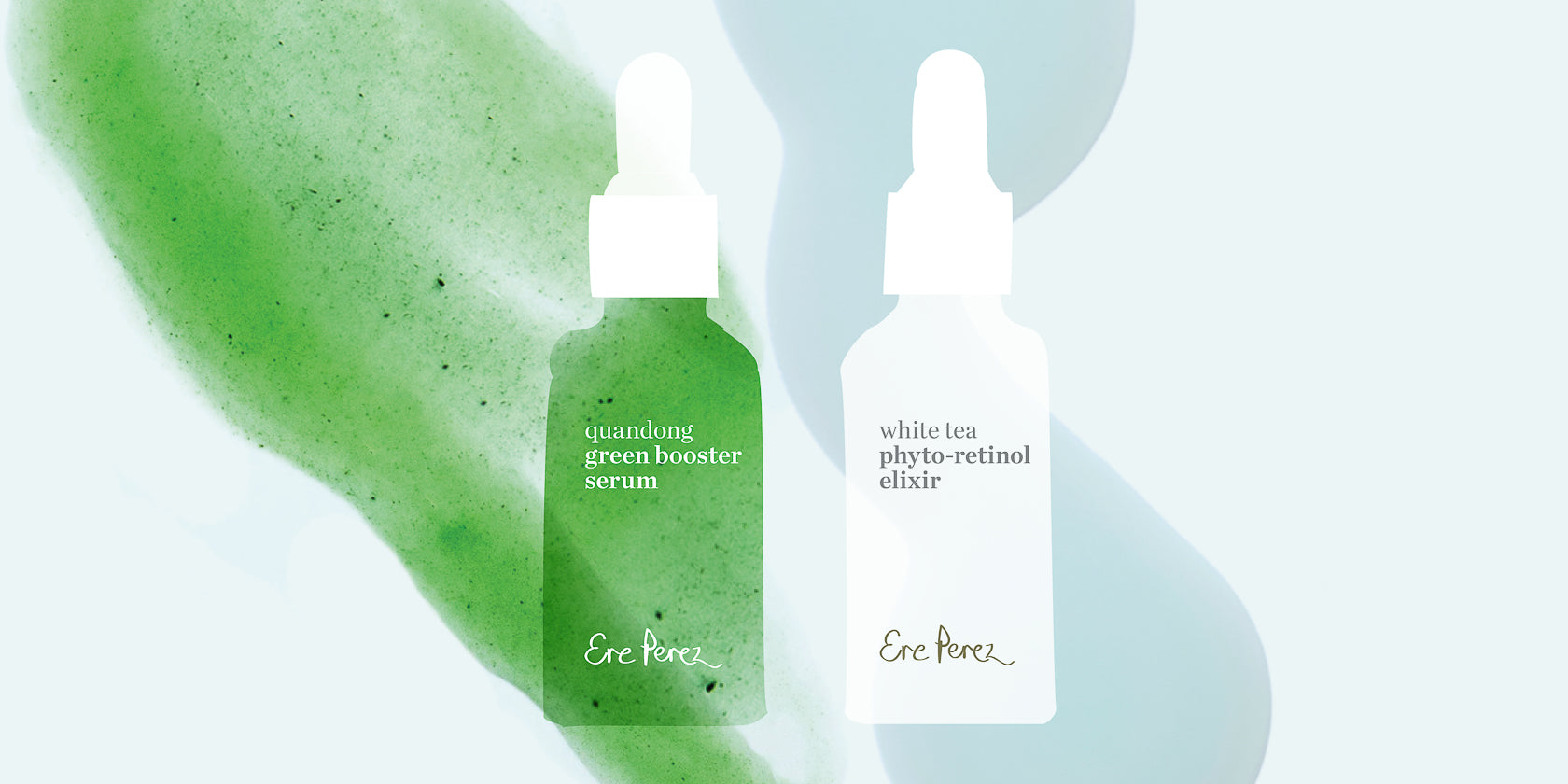 Aside from your twice-daily cleanse and a skin-loving moisturiser, we consider a facial serum an integral part of your skincare routine.

Using the right serum can help target, and improve, any concerns you may have with your skin, as well as penetrate much deeper than your moisturiser, to improve overall skin health.

If you are wishing to combat dryness, acne and sensitivities at once, incorporating both White Tea Phyto-Retinol Elixir and Quandong Green Booster Serum into your routine will help speed up results for a healthy glowing complexion.

Each are formulated with incredible Australian ingredients for radiant, plump & protected skin, and safe for all skin types, including sensitive!





To get the most out of your serums, apply Quandong Green Booster Serum in the AM and White Tea Phyto-Retinol Elixir at night.

AM
Quandong Green Booster Serum is a nutrient-filled "smoothie" for the face. Antioxidant-rich chlorophyll, vitamin C and hyaluronic acid helps reduce redness, encourage a youthful glow and improve texture of skin.

PM
White Tea Phyto-Retinol Elixir is the newest of the two. It's uniquely formulated vegan retinol alternative boosts skin elastin, reduces inflammation, strengthens collagen and ease blemishes! Phew! It's a gentle lightweight formula containing bakuchiol, resveratrol and niacinamide, has been carefully devised to tighten, brighten and lift, without the irritation of traditional retinols. Plus, it visible improves breakouts and acne-prone skin.

Their water-based formulas feel "barely-there" on skin and absorb quickly into the skin, without a greasy residue. Deliver additional hydration by following with Moringa All-Beauty Crème, or when skin is extra thirsty, try Wild Tomato Riche Crème.


Shop the edit
white tea phyto-retinol elixir
quandong green booster serum