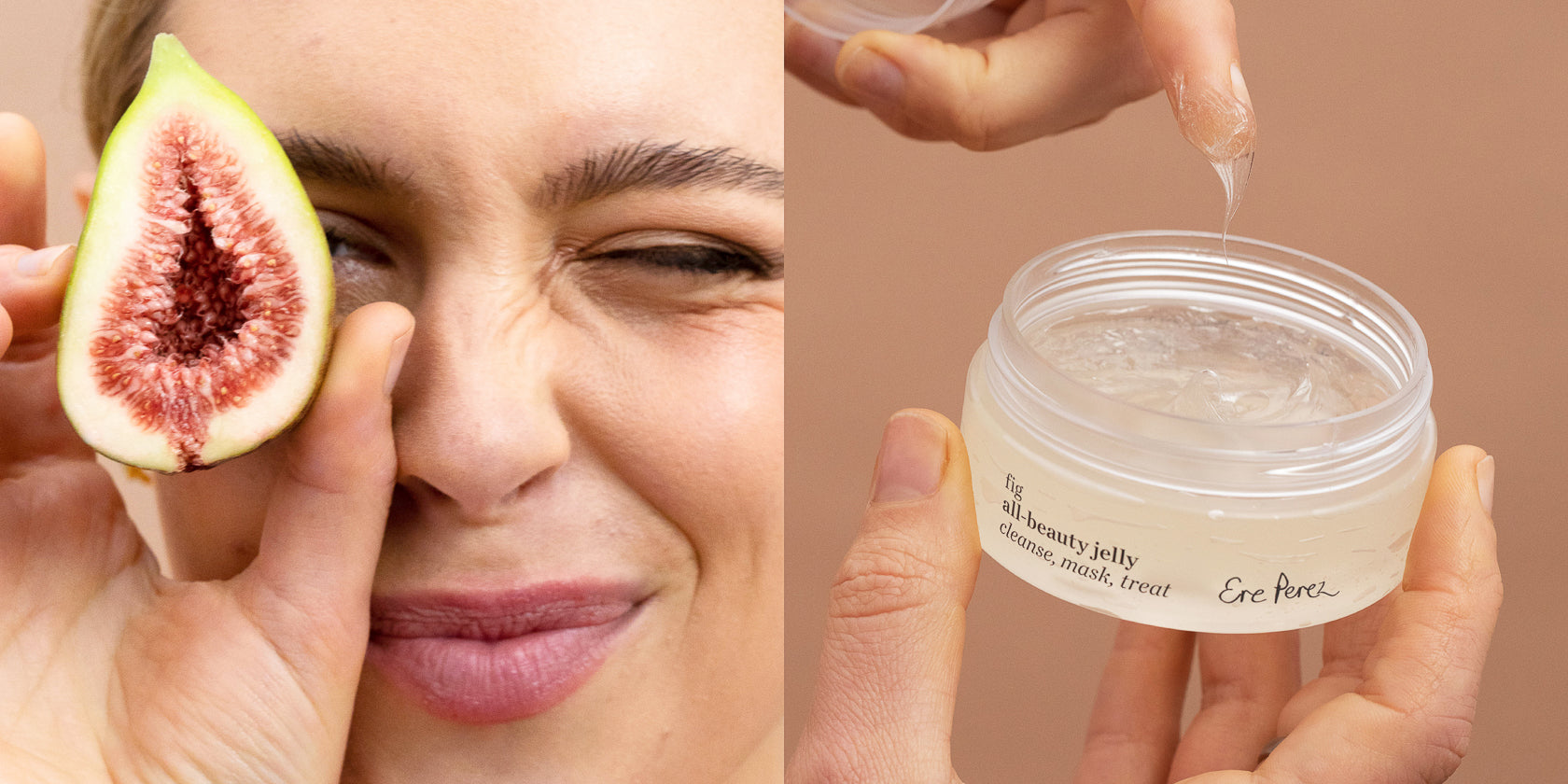 get friendly with fig all-beauty jelly
A crucial (and arguable) the most important part of any skincare routine is cleansing. If you're not cleansing correctly, or skipping this step all together – eeek, then all makeup, sunscreen, sweat, dirt can build up causing clogged pores and breakouts.

And so, after 6 years in the perfecting, we're FINALLY proud to present our NEW Fig All-Beauty Jelly. A skin-loving, all-purpose jelly to cleanse & hydrate skin.

The Fig All-Beauty Jelly is a gentle versatile cleanser, suitable for morning and night, that melts away all traces of makeup and impurities, leaving skin soft and clean without feeling stripped.

Used dry, it instantly melts away eye makeup, without the need to tug or pull on lashes. Then, adding a splash of water, the jelly immediately transforms into a soothing cleansing milk.




Why you'll love it:
Skin-friendly fig combined with non-comedogenic sunflower oil, antibacterial clove and calming chamomile for a beautiful mild cleanser, to suit the most sensitive complexions including acne-prone!

Here's 5 ways to get the most out of your new skin hero:


Top tip:
Slather an extra layer for overnight
"slugging"
treatment to help enhance the benefits of your regular moisturiser and overall skincare routine. A natural alternative to petroleum jelly that's made with love and no nasty ingredients.
Plus, apply on lips for an everyday lip treatment
, style & set brows or team with your favourite facial stone to gently massage skin.
This is the all-purpose jelly your skin's been dreaming of. Slot into any existing skincare routine!