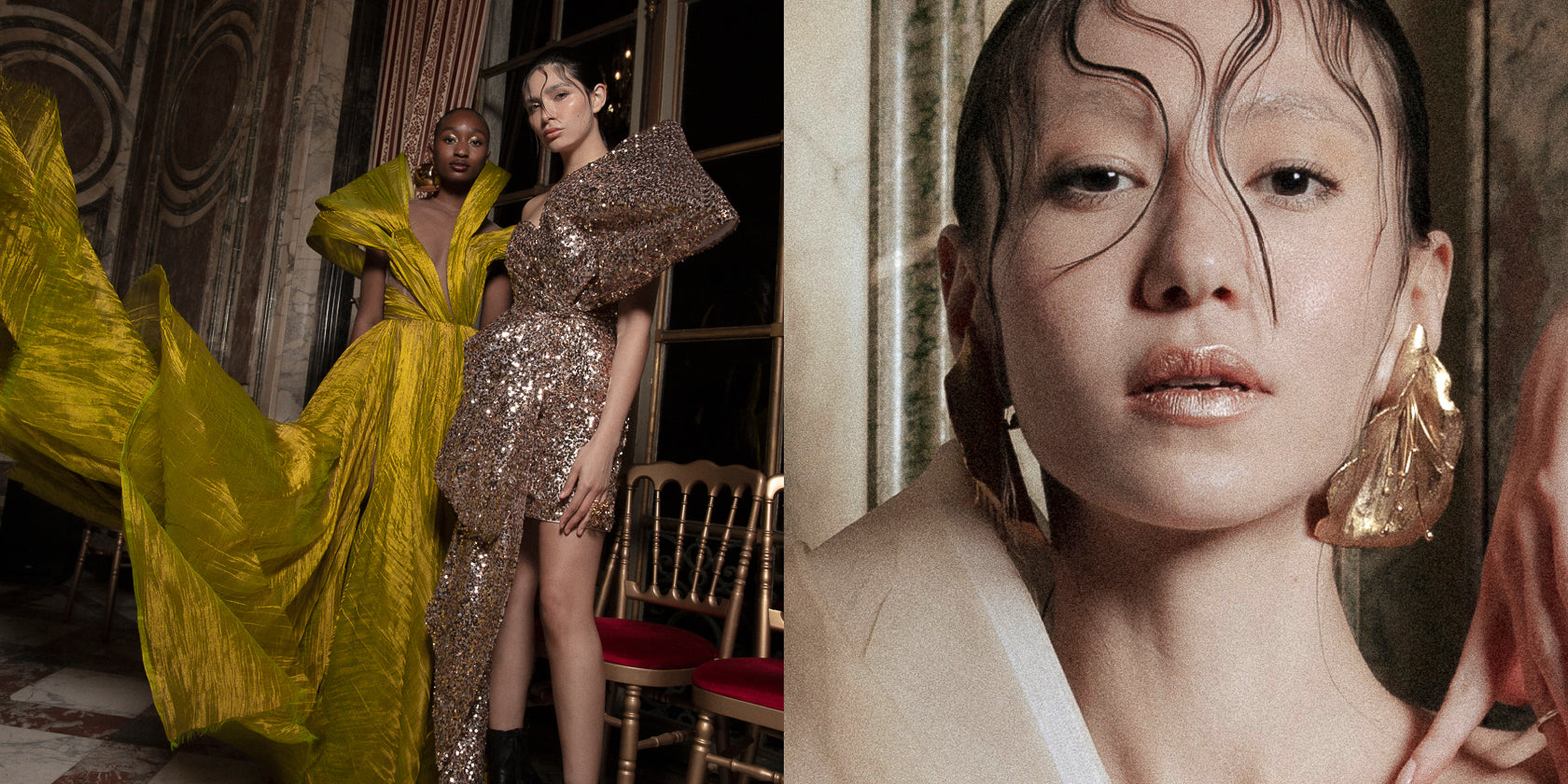 ICYMI: After a two-year pause, Paris Fashion Week returned to the French capital back in September 2022. A river of vibrant colours, elegant evening-wear and inspirational detailing flooded the carpets, and Ere Perez joined Paris-based Mexican designer Eddie Corps.

Corps collaborated with our Head MUA Bruna to recreate a stunning "glass skin" look for the runway, showcasing the best in glossy skin & clean formulas.

"Ere Perez exceeded the limits of quality, because its range, is very good making natural makeup and healthy." – MUA Angeles Cruz

See EP on the runway!

Get the look:


Prep:
Papaya SOS Marmalade

Base:
Oat Milk Foundation
,
Vanilla Highlighter
,
Carrot Colour Pot - Hello/Healthy
,
Rice Powder Bronzer - Tulum

Eyes:
Jojoba Eye Pencil - Earth
,
Avocado Waterproof Mascara

Brows:
Argan Brow Hero - Perfect
,
Aloe Gel Lash & Brow Mascara

Lips:
Mango Lip Honey - Glaze/Chilli


Eddie Corps' SS23 collection previewed on the runway, inspired by a symbol of classic femininity; waist-enhancing Post War era silhouettes, puffed sleeves, maxi skirts and voluminous bow-shaped dresses.

With a nod to Corps' hometown, inspiration came from a combination of Mexican culture with Parisian sophistication.

"Modern Parisian lifestyle blended with the nature of Mexico, are reinterpreted in textured pieces that resemble the rocky landscape, and in colours that reminds us of the raw sand, and blue sequins as an ode to the Sun's reflection in the water."



With thanks to Eddie Corps, @eddiecorps
Makeup Artist, @hahngeles
Fernando Rodríguez Jewellery, @fernandorodriguezdesign_
Fabrics, @copacabanamx