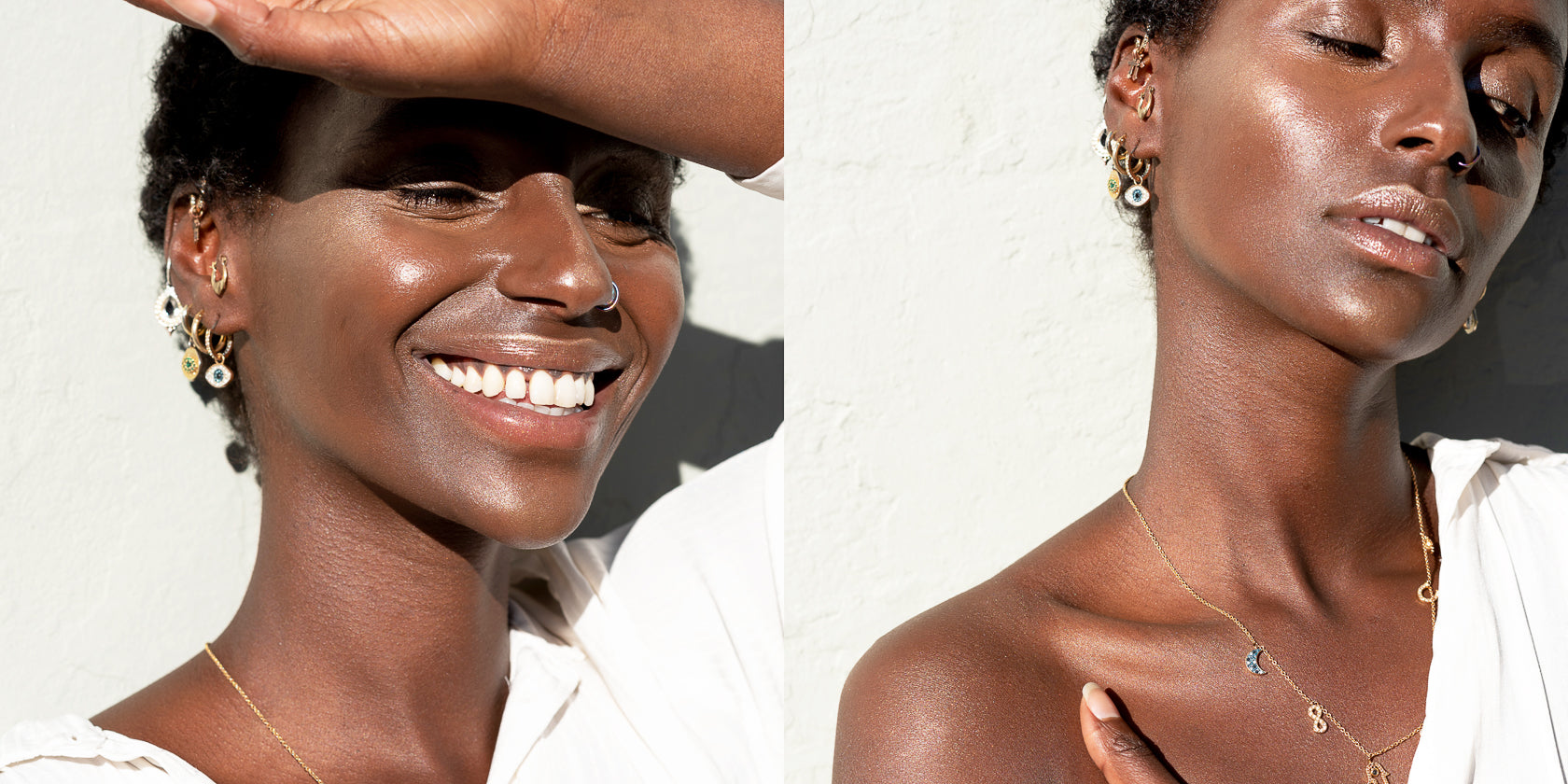 summer new year's eve look

I don't know about you, but in summer the last thing I want is to wear a lot of makeup. The heat makes anything melt right off my face, and on hot days and nights - well-hydrated and nourished skin is my greatest wish. 

Coinciding with summer here in Australia, is  the holiday party season! And while I like minimal makeup, I still want to get dressed up and feel that party glow.   Also, if I'm traveling over the summer I want to pack light, by only bringing the essentials with me. 

Definitely, one of those must-have products for the holidays is the creamy Vanilla Highlighter. It's super versatile and allows you to create many different types of looks. It can be used as an eyeshadow, shimmering lipstick and if mixed with moisturiser it can serve as skin preparation to achieve a luminous foundation. It can even be applied to the legs and neckline for a body shimmer!

Unlike a powdered highlighter which deposits particles to your skin, a cream highlighter such as Vanilla Highlighter, blends into your skin's texture and creates a naturally hydrated skin effect, for super illuminated skin! You can layer to build as much shine as you'd like! 



To apply:

In larger areas and for a more hydrated skin effect, using a brush like the Eco Vegan All-Beauty Brush will help you spread the product more evenly. But for the most shine possible, the best way to apply is using your fingers.

For our model's look, the Highlighter is the main component of the makeup and was applied in a few layers, but in the right places:
1. On the sides of the face, starting from the high cheekbones to the temples;
2. In the center of the nose, to enhance the nose;
3. In Cupid's bow, to increase the volume of the lips;
4. On the eyelids and inner corner of the eye, replacing powdered eyeshadow.
 
When it comes to a focused illuminator look, we should just be careful not to overextend the areas mentioned above. Although we create layers to intensify its effect, we have to strive to apply it as accurately as possible, otherwise the hydrated/lightened skin effect gives way to a sweaty-skin feeling and we want to avoid that.

Just apply the Avocado Waterproof Mascara and the Mango Lip Honey and you are ready for any event. There is no look easier than that! Hope you liked the look and the tips. If you reproduce this look, don't forget to tag us on social media to see your version of our shiny holiday beauty look.
Thanks, Bruna Reiss