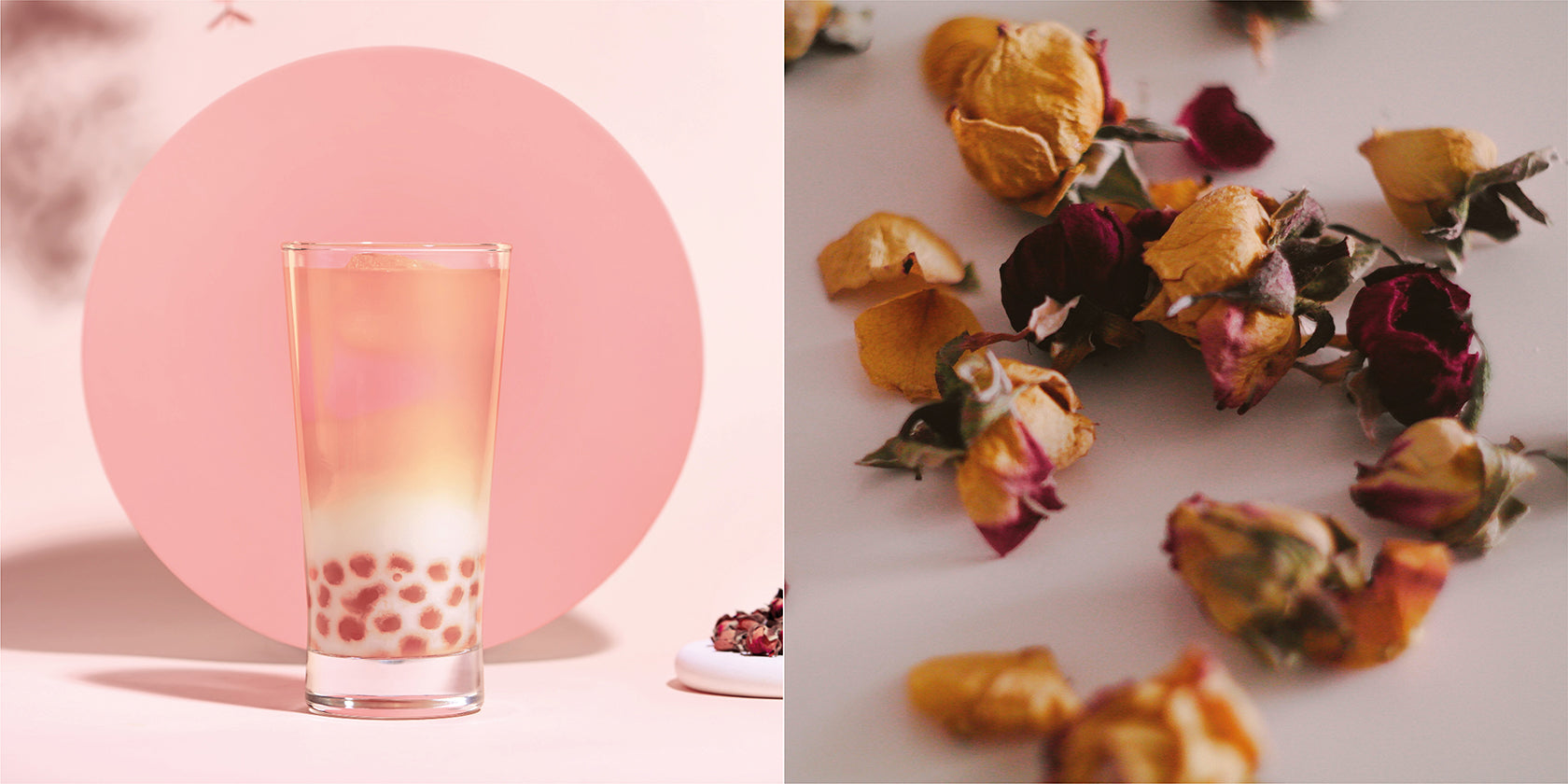 How this starch is a great gluten-free ingredient in both cooking and makeup.
Tapioca starch is made from the Cassava root, a plant found in South America and in the Caribbean. Tapioca starch is derived from the cassava's pulp and can further be refined into flour. Tapioca starch is a popular ingredient in gluten-free baking and is also compatible with paleo recipes. It can act as a thickener in a similar way to cornstarch in things like soups, sauces, and pies.
While it's most frequently associated with food, tapioca also has allergen-friendly qualities that make it suitable for makeup and beauty products.
Here at Ere Perez we use tapioca starch in our cheek colour which comes in shades nude blush and peony pink. In our cheek colours, the tapioca starch helps hydrate skin and gives it a bright and smooth complexion. To use, swirl the colour onto our all-beauty brush and sweep across the apple of the cheek bones for a flush of colour that looks natural. Sweep more colour on depending on how much you like. 
Did all of our earlier talk about tapioca as a food ingredient make you hungry? Here's a gluten-free, crowd-pleasing recipe using tapioca! 
INGREDIENTS: 
- 1/2 cup dry tapioca pearls
- 3 cups of water
- 2 tablespoons liquid sweetener of choice (coconut nectar)
- 2 servings of tea (to make about 1 cup of dark brewed tea total)
- 2 cups of vegan milk of choice
To make Tapioca Paris:
- Add 1- 2 tbsp chocolate cocoa powder
To make Tapioca Tokyo:
- Add dried rosebuds to taste