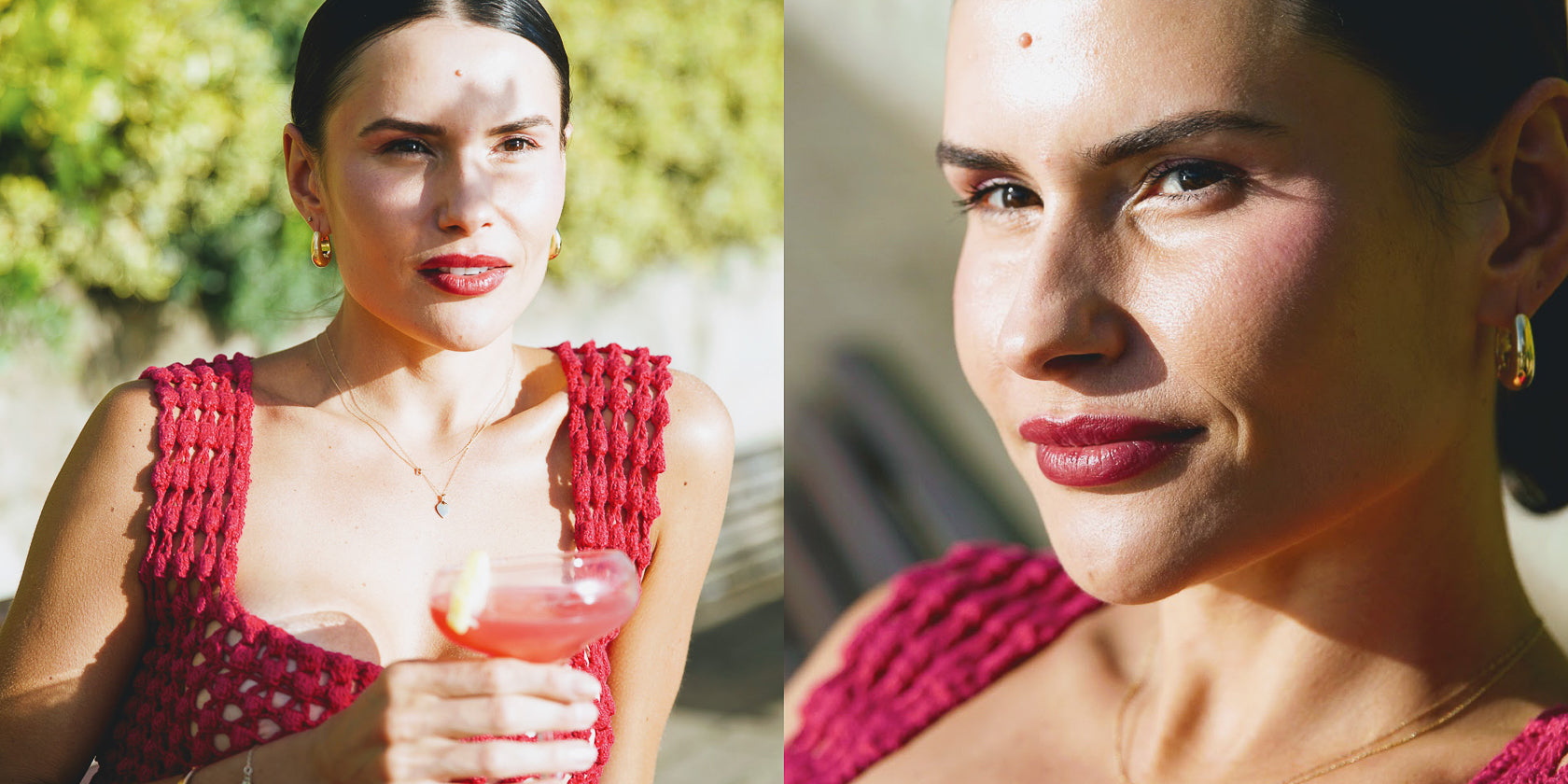 new year soft glam makeup look

With the end of the year comes parties, nights out, and New Years Eve events, so here is an elegant monochromatic soft glam makeup look that will wear all night long while you sing and dance the night away!

This look is just too stunning to wear on one night of the year, so we'll be saving it for all our future events.

A soft red lip, luminous skin and volumised lashes are must-haves for the festive season.

Here's how to get the look:

1. Prep & hydrate the skin with Moringa All-Beauty Crème then apply Oat Milk Foundation all over the face.
2. Correct & brighten the under eyes with Lychee Crème Corrector as well as cover pigmentation, blemishes, discolouration etc.
3. Apply Coco Crayon, rebel sparingly on lips, cheeks and eyes for a light sheer colour. Simply dab & blend with fingers to control coverage. Add more if you wish!
4. For effortless glow, add Vanilla Highlighter, Falling Star to the inner corners of the eyes, as well as the high points of the face like cheek bones, and top of the nose.
5. Finish the look with Avocado Waterproof Mascara for voluminous lashes!


Complete your party glam with a hand-crafted dress by Rocsana A, a beautiful Brazilian slow-fashion label who creates timeless pieces that can be cherished forever. We adore their vibrant, flattering dresses and love that Rocsana A handcrafts each individual piece with crochet techniques.

Choose slow fashion where possible. High-quality items that we feel good in, from eco-conscious brands.

Enjoy your end of year festivities and cheers to a new year!


Thank you, Bruna Reis MUA 
@brunareiss, brunareisbeauty.com
Rocsana, @rocsanaastudio
Shop the edit
corn setting powder
lychee crème corrector
coco crayon