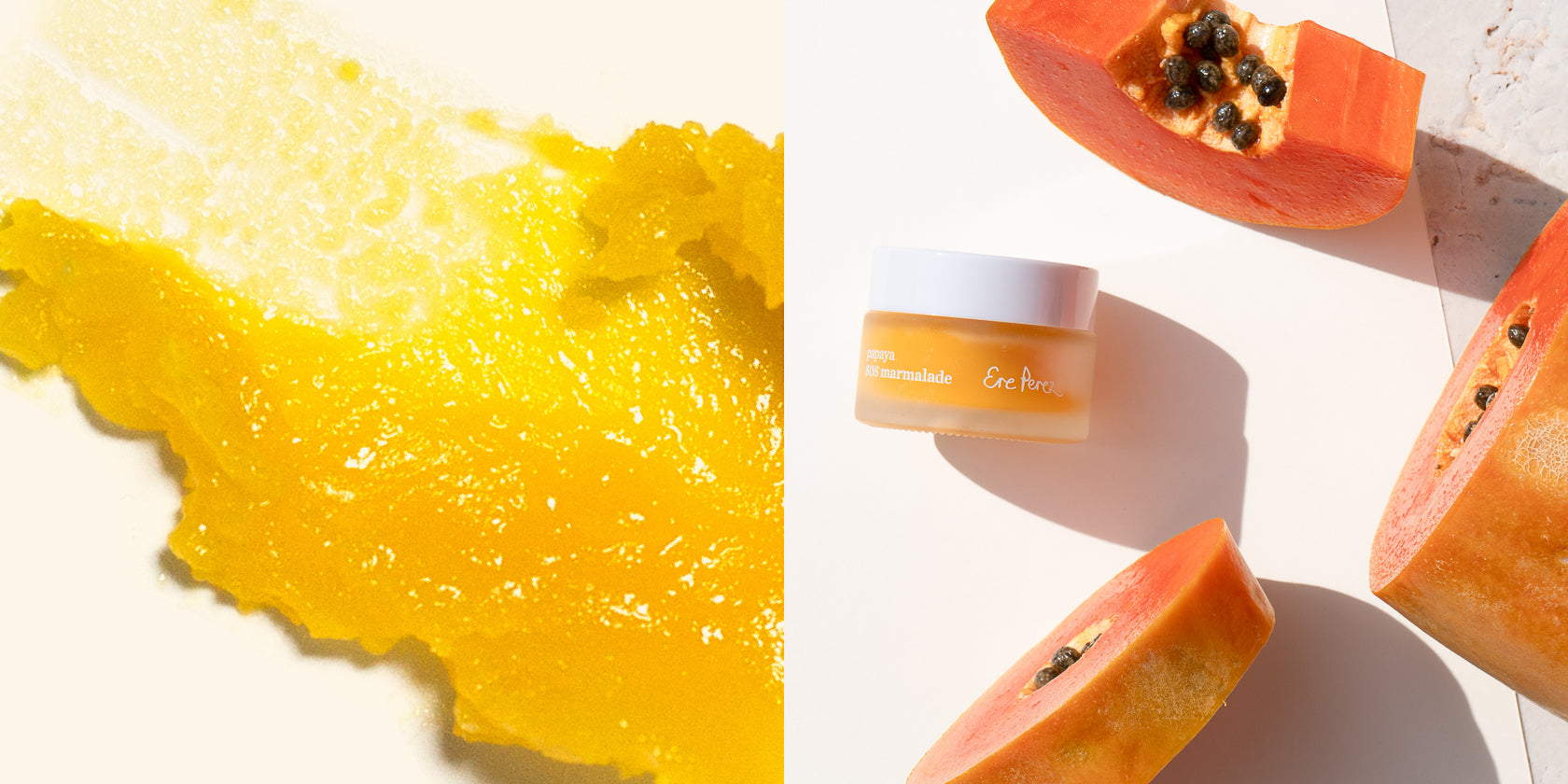 skin rehab with papaya sos marmalade

Our Papaya SOS Marmalade is the ultimate product to showcase our love of amazing skincare multitaskers that harness the goodness of mother nature and deliver amazing results to your skin. 

This is our pocket weapon for the most effective skin recovery remedy that utilises the incredible properties of fermented papaya to help your skin to heal. 

Our team spent years developing this unique formulation that melts easily into your skin and provides a protective layer while the naturally nourishing ingredients work hard to heal and assist in skin recovery. 




Here are our top five reasons why everyone at EP Head Office is head-over-heels in love with this amazing little pot of magic!

1. This can literally be used on any part of your face and body, even your hair as a mask! Apply to the ends of damp hair and let air-dry to nourish. 

2. Full of fermented enzymes, summer fruit and healing powers for scrapes, sun damage, dryness, mosquito bites and patches of dry skin. Safe to use on children and during pregnancy, this is a must-have in your first aid kit. 

3. It can be used to reduce the appearance of scars over time. 

4. Perfect for ultra-dry skin to prep under your foundation! Keep your skin hydrated and protected throughout the day. Or use this to prep your lips for a boost of moisture before lipstick. 

5. Soothing and anti-inflammatory properties thanks to Calendula helps to calm your skin and aid in the healing and recovery process. Perfect for sensitive skin and conditions like eczema. 

It's literally the ultimate multitasker! 




Read of our favourite customer reviews of this product to find out why its such a hit:
Five stars: 
This is my third jar. I keep jars in my handbag for scrapes, dry skin, lips, hands, legs etc. I love the fact it can do anything except make coffee. I will continue to buy this very handy product.
- Katrina C 

Finally took the plunge and grabbed myself a little jar of this - can't believe I'd put it off for so long. Rich, creamy and perfect for an overnight lip mask, but also great for healing spots, and as a treatment for under-eyes and cuticles. The queen of multi-purpose balms and should be on everyone's bedside table…
- Charlee

Love this. I use it for wounds, insect bites, dry skin, dry lips and eczema. Does not irritate my skin and smells yum.
- Sham C