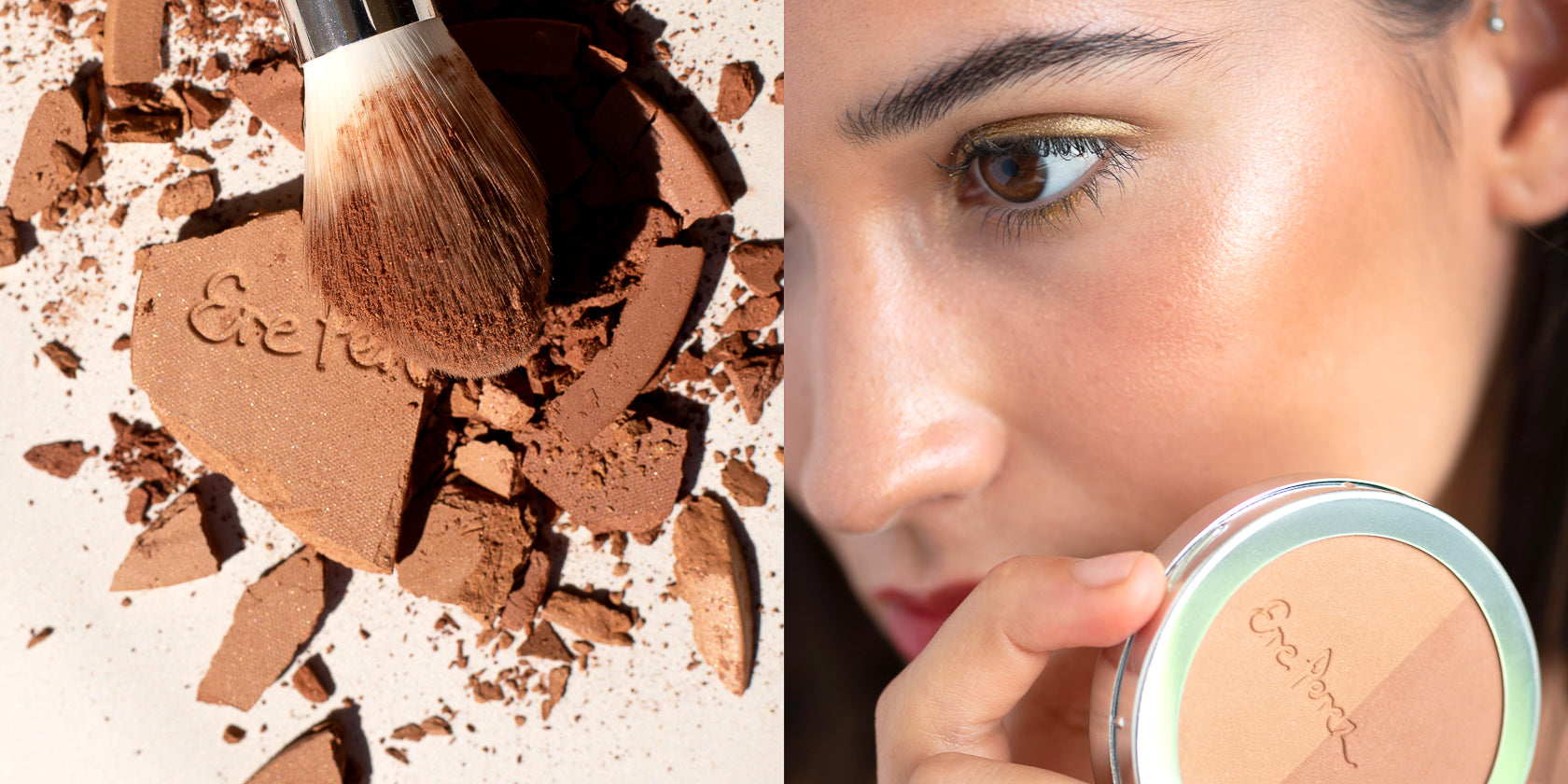 sun-kissed & plastic free
Our best-selling Rice Powder Bronzer - Tulum is kind to skin, and now, kind to the earth!

This natural, buttery powder bronzer now comes in a revolutionary refillable reflective case. Free from plastic, hinges, paints, mirrors and glues. Just 100% aluminium! No waste and easy to refill & recycle.




The bronzer remains as natural as ever, with buildable colour that adds warmth to any complexion. The two shades allow you to customise the depth of colour you want, while leaving you with a velvety matte finish and a hint of shimmer. it can be used all-over the face, or as a contour for cheekbones and eyes.


The non-GMO rice starch base is responsible for the breathable, luxurious feel of this bronzer. It also acts as an oil-absorbent so you stay matte and happy all day long. A touch of vitamin E and chamomile add to the calming and brightening effect of this formula. Perfect!




See what others are saying:

"Ere Perez has the sun-kissed glow down-pat, while the velvety finish feels natural on the skin"
- Fashion Journal

"A perfect bronzed and naturally flushed look at home or while traveling"
- Forbes

"This is long lasting and works well as eyeshadow and blush."
- Lisa, customer review

"Such beautiful colour for any season"
- Estelle, customer review

For a max glow - with zero waste - try Rice Powder Bronzers in your favourite shades.
Shop the edit
rice powder bronzer
rice powder bronzer refill - tulum
rice powder blush & bronzer refill