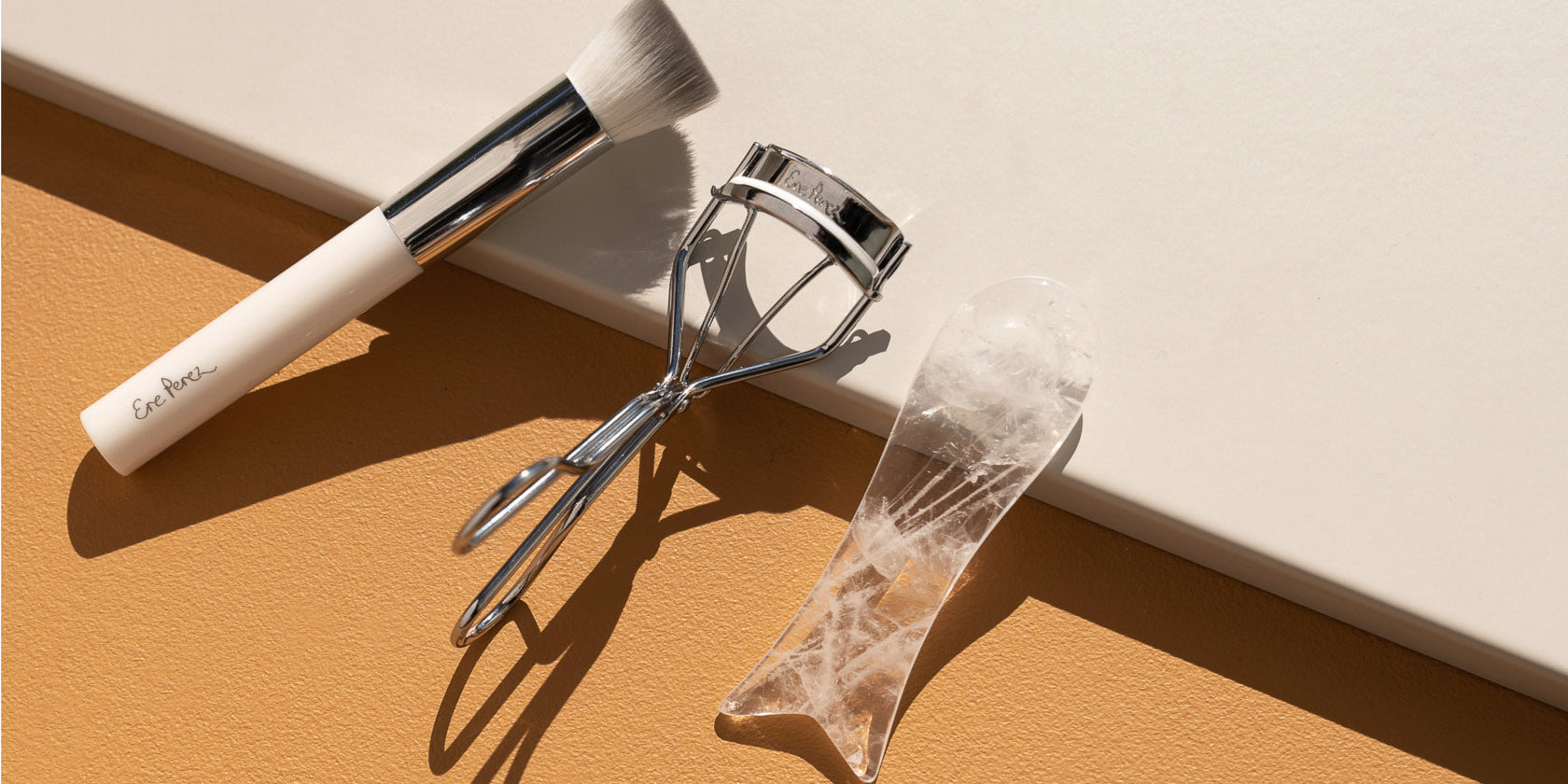 top 3 ere perez beauty tools you need in your life
Whether you're a beauty junkie or a novice, the right beauty tools can help you be ahead of the makeup game and create your next flawless look. Here's 3 beauty tools that are, in our humble opinion, essentials for your makeup bag.
This versatile flat-head kabuki brush boasts dense yet soft synthetic hairs for blending and buffing liquids, creams and powders. The Eco Vegan Multipurpose Brush effortlessly blends & blurs on to skin for a streak-free airbrushed finish. Better yet, it's corn resin handle is an eco-alternative to plastic as it is both renewable and biodegradable!
Did you know, most lashes grow outward, not upwards? Eyelash curlers can often be overlooked but they're an amazing tool to enhance the effects of mascara.
But not all eyelash curlers are the same. The Spectacular Eyelash Curler is an incredibly versatile curler as it is designed to adapt to a variety of eye shapes. It's sensitive safe silicone cushion and hypoallergenic metal make it gentle on sensitive eyes.
To achieve perfect fluttery lashes that last all day, team Spectacular Eyelash Curler with your favourite Ere Perez mascara.
Everyone needs a gua sha tool in their life and we've created one to suit everyone! Translated as "scraping," the traditional Chinese tool can increase blood flow, drain the lymphatic system, and help tone & lift the face.
The Quartz Sculpt & Lift Face Stone is ergonomically designed as an all-over soothing face massager and gentle face lift, in one. Teamed with your favourite face oil, balm or moisturiser, simply glide across your face and décolletage to boost circulation, firm skin and reduce puffy under-eyes.