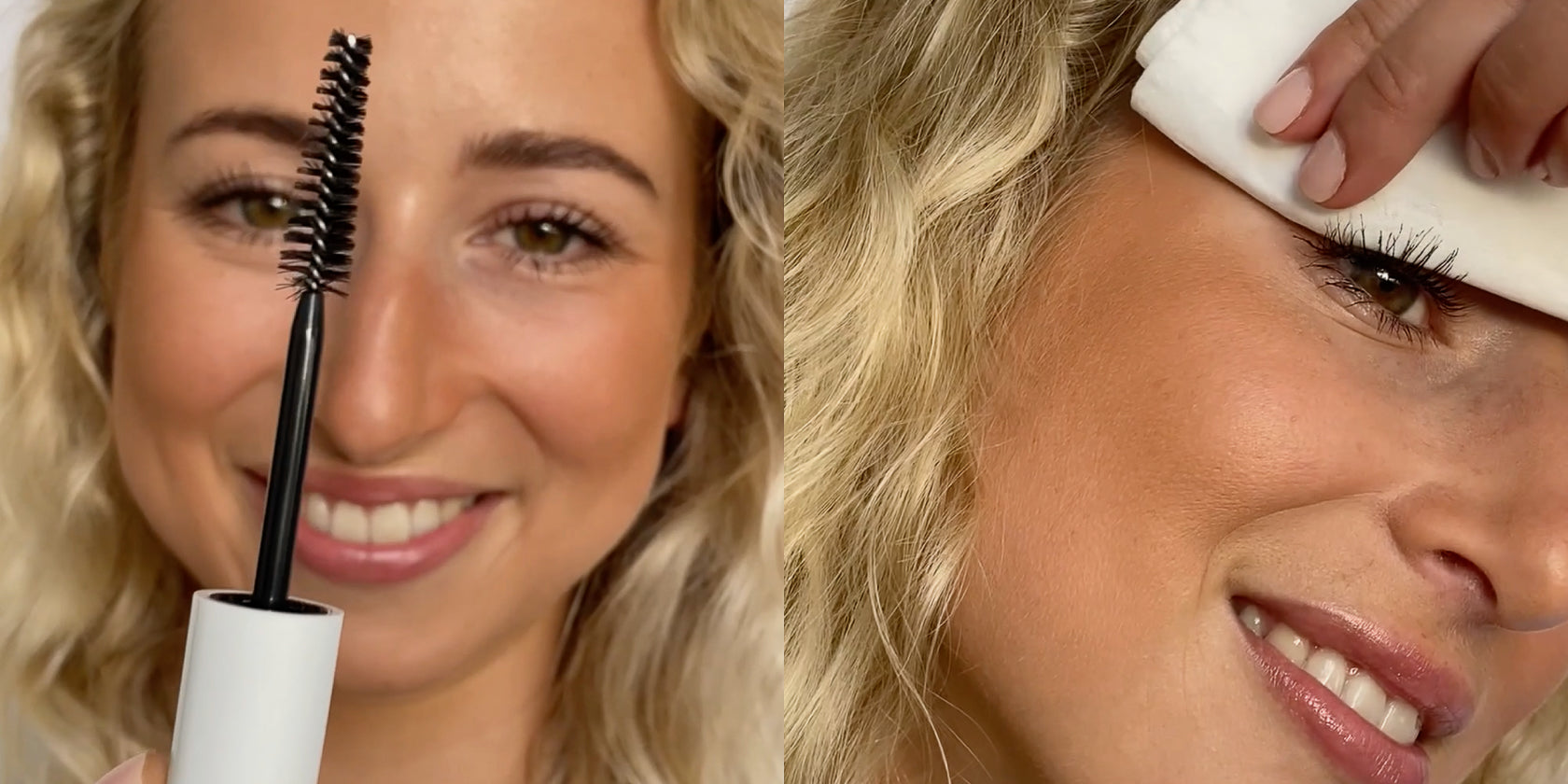 how to achieve perfect fluttery lashes that last all day

1. An intense eye look requires a great long wearing mascara. For perfect curled lashes, team your favourite mascara with a Spectacular Eyelash Curler! The chrome curve helps minimize pulling lashes and unnecessary (and painful) pinching.

Hot tip: warm your eyelash curler in your back pocket first. The warm rubber causes eyelashes to curl upwards and give them a longer staying power.

2. After curling, remove excess product from the wand and build thin layers of mascara over lashes. NEVER pump the mascara wand in the tube. This dries it out!

3. To help grab tiny hairs and avoid unnecessary black eyes, fold a tissue and place over the eyelid, to allow you to apply mascara over the full length of the hairs, without the transfer.

Tip: To further amplify your look, and fuller thicker lashes, try coating the hairs with a lightweight translucent power between layers.

4. Save an old mascara spoolie/applicator wand, clean in warm water and brush through to help separate lashes. No spider lashes here!

5. And remember, mascara is the beauty product with the shortest shelf life! The longer a mascara is used, the higher the likelihood of bacteria forming, so be sure to toss your mascara away every 3 months when using on a regular basis.




Choose from five beautiful, natural mascaras:
Avocado Waterproof Mascara, Black
Natural Almond Mascara, Black, Brown, Mauve
Aloe Gel Lash & Brow Mascara, Clear