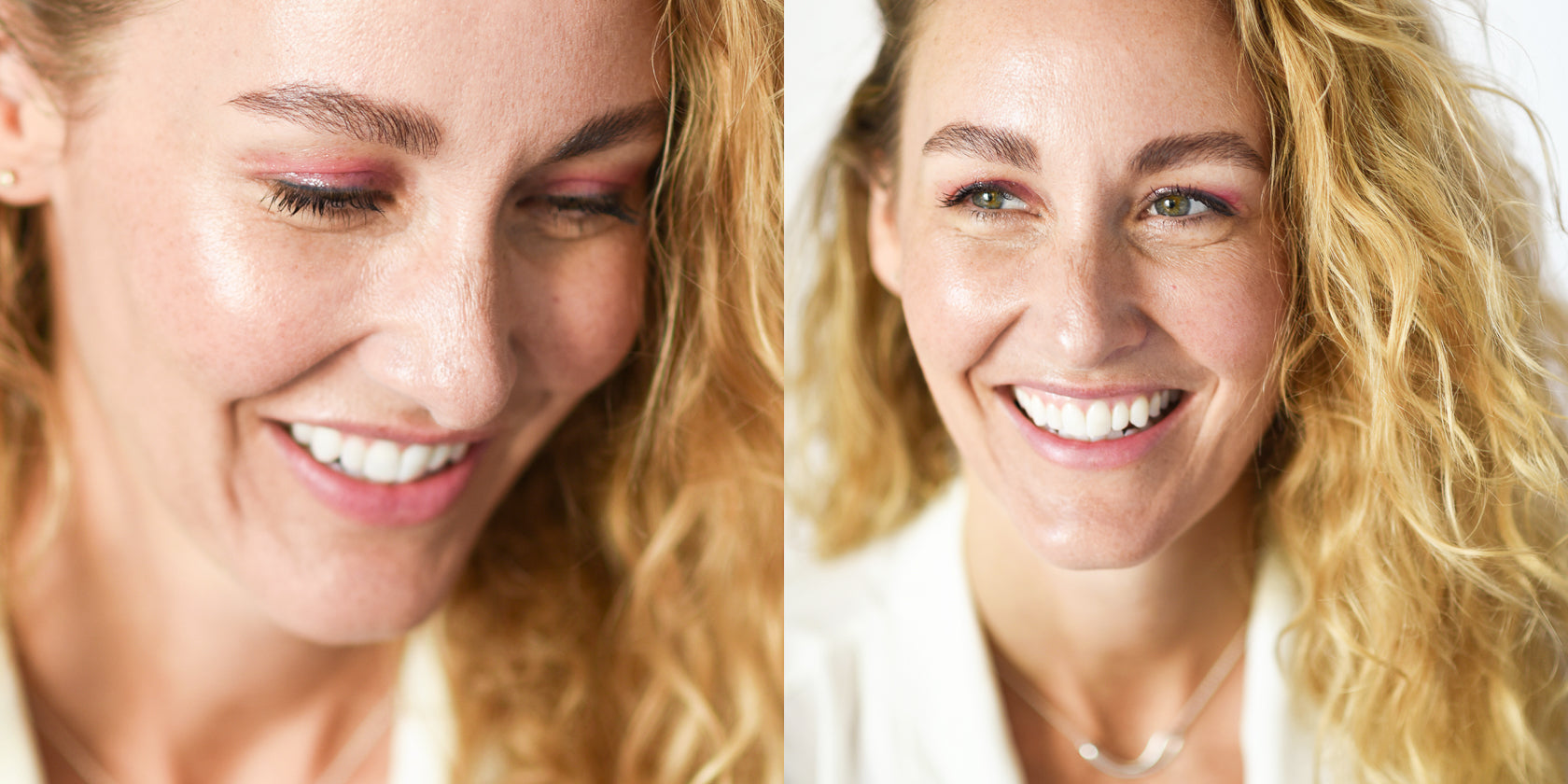 get the look: glossy eyes and glowing skin

It's time to elevate your eye makeup look from matte to glossy. Jelly-like wet-look eyelids have been around a while, but they're not going anywhere and we're forever recreating it!

The glossy lid look may seem complex but with Ere Perez Mango Lip Honey, it couldn't be simpler. You would think that a traditional lip gloss would be too gloopy for the eyelid, but Mango Lip Honey is a multiuse hydrating vegan gloss that is smooth, not sticky.

Follow Erin's easy tutorial for an effortless glowy makeup look to compliment her gorgeous boysenberry eye.



1. Prep the skin with lightweight Moringa All-Beauty Crème to give skin a natural radiance, followed by Cranberry Lip & Eye Butter to hydrate and protect the delicate undereye area.

2. For a radiant dewy complexion, using a flat head stippling brush like the Eco Vegan Kabuki Brush to buff Oat Milk Foundation – Malt all over for a non-greasy, natural finish, buildable foundation that offers medium to full long-lasting coverage.

3. Cover up any imperfections, pimples or eye bags with Arnica Concealer – Chai. Its anti-inflammatory properties helps calm redness as well as banish dark circles.

4. Give your eyes a pop of blackberry with Carrot Colour Pot – Holy followed by Mango Lip Honey – Crush for effortless grape-coloured glossy eyes. Gently pat and blend with the Eco Vegan Smudge & Shade Brush.




5. Coat lashes with Natural Almond Mascara – Black for smudge-proof colour and lash lengthen treatment in one.

6. For a healthy glow, blend Vanilla Highlighter - Falling Star on the high points of the face like cheeks, bridge of the nose and the cupid's bow. A cream highlighter that effortlessly blends into skin without disturbing your foundation.

7. To compliment the eyes, add a nourishing but luxurious lip balm tint with the Wild Pansy Tinted Lipbar – Hope. A versatile shade that's your lips, but better.

8. Finish the look by tinting, taming and shaping eye brows with vegan Argan Brow Hero – Perfect. It's natural fibres help to fill out sparse brows and is the perfect shade for most.