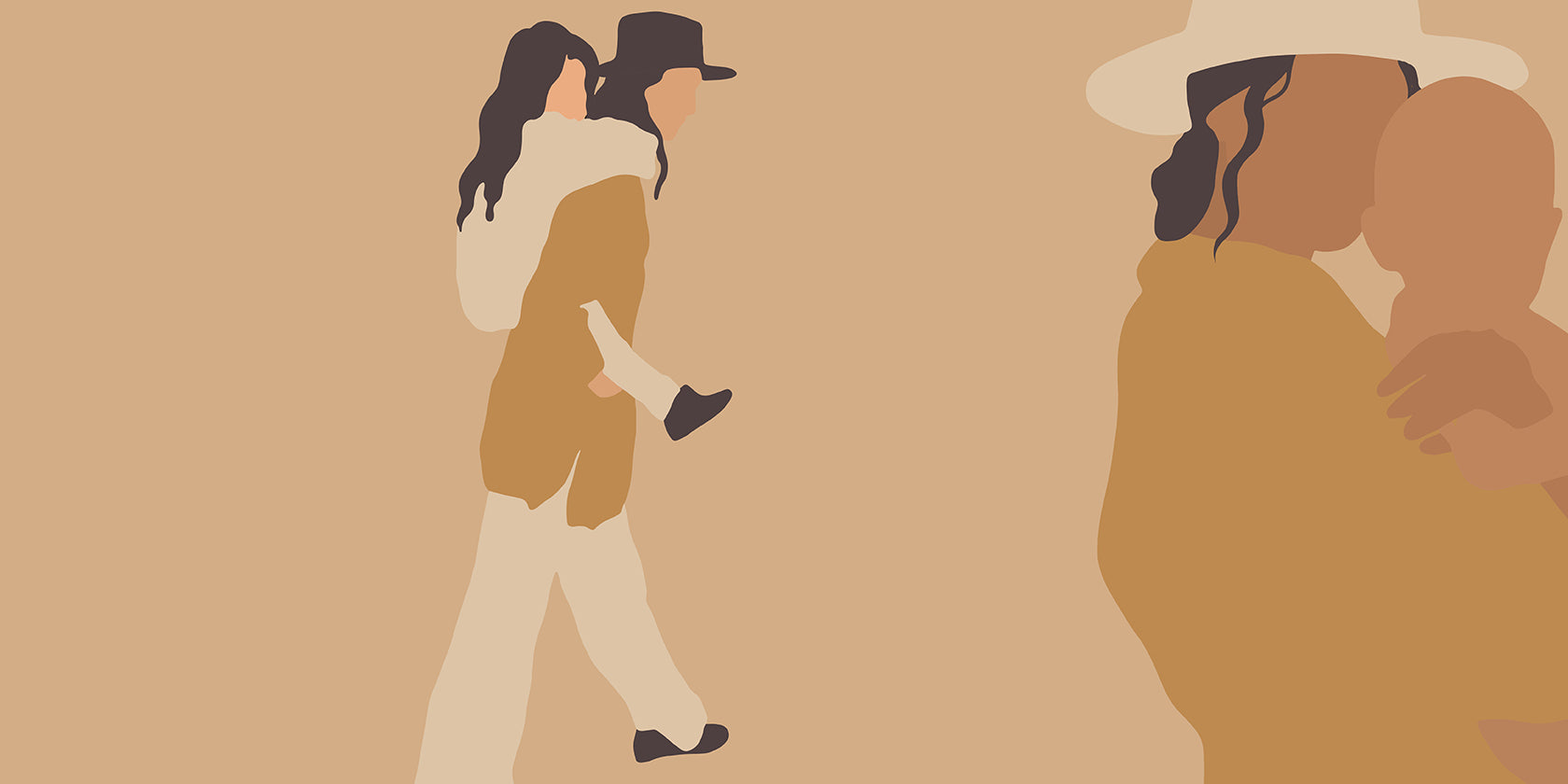 treat mamas & 'sheroes' this mother's day
We all know an amazing mother, whether it's our own, a close friend, a sister who is a new mum, a woman in your circle who juggles work and motherhood. They say it takes a village to raise a child, and this Mother's Day we are saying thank you to all the women in our lives who performed the role of 'mothering'. Aunts, older cousins, grandmothers, godmothers, neighbours, art teachers, friend's mothers, big sisters, foster carers and more. Everywhere you look there are 'Sheroes' giving love, care, softness, strength, inspiration and support.
We have curated this gift guide so you can get a treat, big or small, for a Shero in your life who deserves a bit of pampering! All suggestions are discounted by up to 20% in time for Mother's Day... 
lift & tone face kit - conditioning tinted lipbars infused with wild pansy extract, in sheer delicate tones.

moringa all-beauty crème - classic all-round beauty cream with a light and dreamy texture that moisturises while promoting radiance.

herbal face tonic - spritzed hydration with a potent botanical blend to revive tired, dry skin and deliver antioxidants. 
natural almond mascara  - featuring almond oil to strengthen and lengthen lashes. Smudge-proof, water resistant and long-lasting. 

brow lover bundle - the perfect duo to treat and tint your brows daily. Fill in gaps with the brow pencil, then tint and set with the brow hero. 

ultimate brush set - with our full set of brushes, supreme makeup looks & techniques are at your fingertips! Loved makeup artists and natural beauties. 
fresh finish bundle - radical hydration plus a natural face lift for an all-over glow. Finish with fresh colour and you're good to go. 

smooth colour kit  - start the day with our botanical skincare, then layer natural ingredients for pops of colour. Nourishing, hydrating and long-lasting. 

wild pansy lipbar - conditioning tinted lipbars infused with wild pansy extract in soft delicate sheens. With potent soothing properties to revitalise lips.